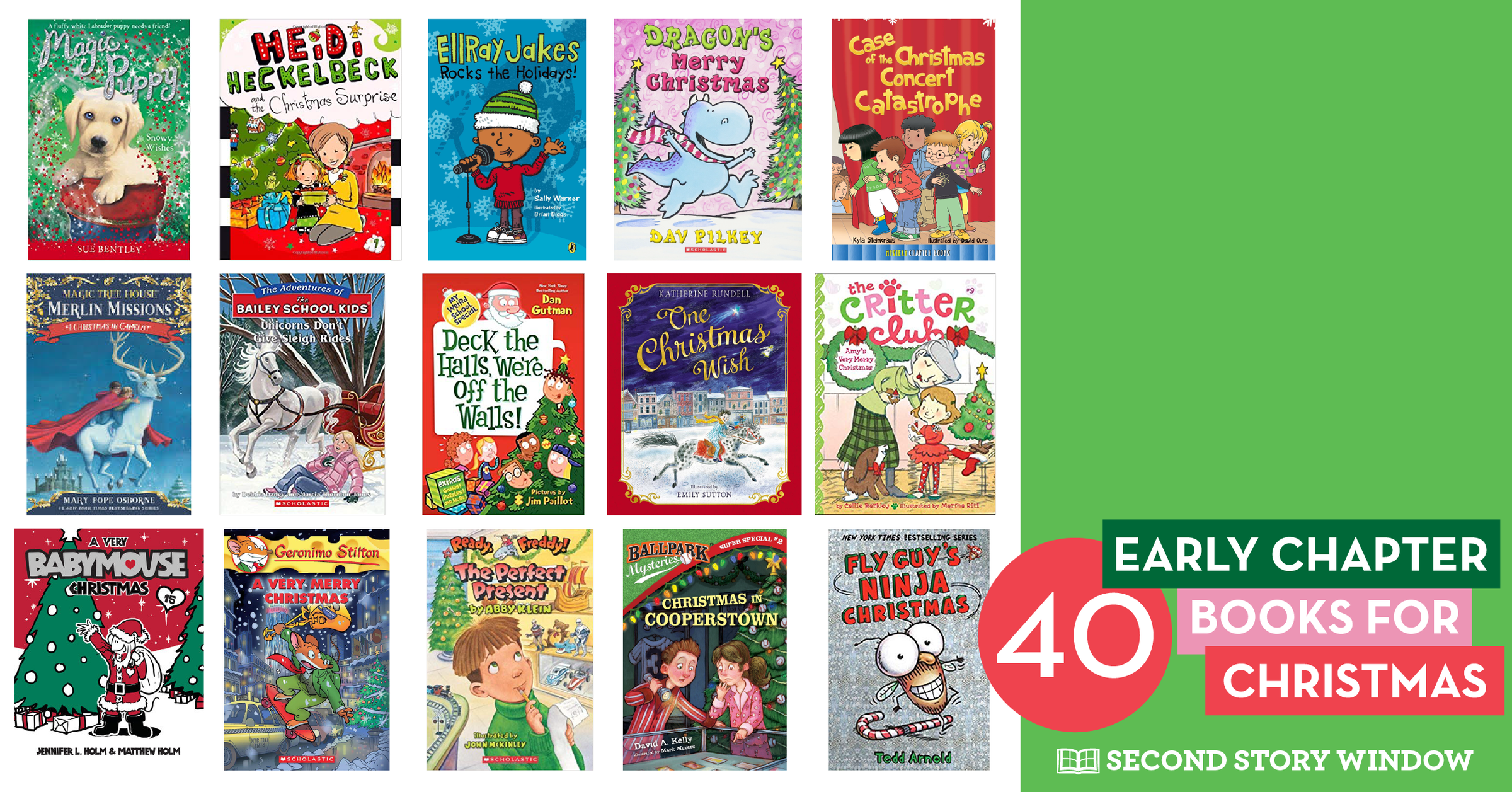 I love getting a new holiday-themed book to read for pleasure in December and why would our students be any different? It's especially exciting when kids get the chance to read a holiday-themed tale about characters from a series they already love. We've talked before about how we love reading early chapter books aloud to our class to help them get excited about different book series. You can read more about why we read early chapter books aloud here.
Enjoy this list of Christmas early chapter books for 1st-3rd graders! For reference, we've included the Lexile level (as reported on Amazon so it may not be 100% accurate but should give you an idea).
This post contains affiliate links.
1. Nate the Great and the Crunchy Christmas by Marjorie Weinman Sharmat (Lexile Level: 530)
Annie's dog is unhappy. When Fang is unhappy, everyone is unhappy. Especially Nate the Great. So Nate agrees to sniff out Fang's mysteriously missing Christmas mail. It's cold and snowy. But Nate the Great and his dog, Sludge, will try to solve this holiday case in time for Fang to have a crunchy, munchy Christmas.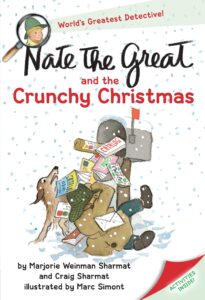 2. Holly the Christmas Fairy by Daisy Meadows (Lexile Level: 630)
There's trouble in Fairyland again! Jack Frost is up to his old tricks. This time, he has stolen Santa's sleigh. There were three special gifts onboard. Without them, Christmas could be ruined!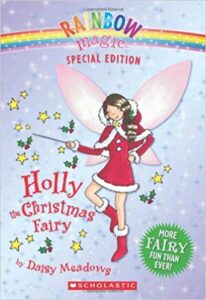 3. Bailey School Kids: Santa Doesn't Mop Floors by Debbie Dadey and Marcia T. Jones (Lexile Level: 590)
There have always been some pretty weird grown ups in Bailey City, but the new custodian at the Bailey School is one of a kind. When he appears out of nowhere just before Christmas to help out at the school, Mr. Jolly's white hair and beard and longing for cold temperatures bring the fabled St. Nick to everyone's mind. Could this man really be Santa Claus? The Bailey School Kids are going to find out!
4. Bailey School Kids: Unicorns Don't Give Sleigh Rides by Debbie Dadey and Marcia T. Jones (Lexile Level: 590)
Liza is on her way to the local stables when she slips on the snow and hurts herself! Out of nowhere, a sleigh pulled by a white unicorn appears and takes her all the way to the stable. Her friends don't believe it was really a unicorn; Liza must have been seeing things! But Liza is determined to prove that she knows what she saw!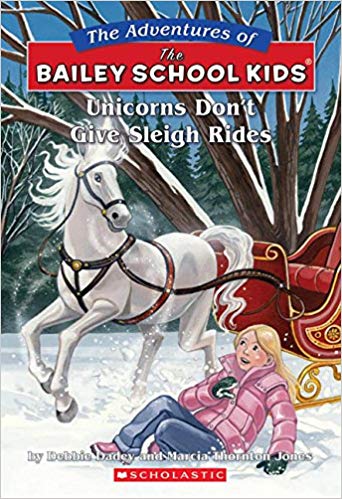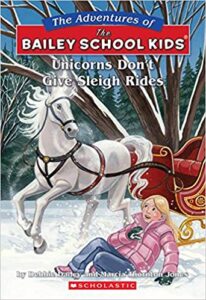 5. Judy Moody and Stink: The Holly Joliday by Megan McDonald (Lexile Level: 610)
It hasn't snowed on Christmas in Virginia in more than a hundred years, so what are the chances that that will change? Enter the new mailman, Mr. Jack Frost, who not only looks like a jolly old elf but also seems to know a lot about weather patterns, has a fondness for the cold, and works looooooong hours during the holiday season. Plus it's the best time of the year, when strange packages and lots of surprises are swirling around, so isn't it possible that Stink might get his wish? Fans who curl up with this Moody comedy can be sure that their bellies will shake like a bowlful of jelly.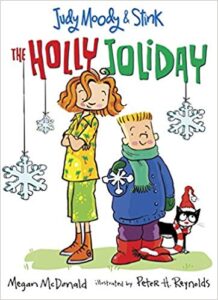 6. Junie B. Jones: Jingle Bells Batman Smells (P.S. So Does May) by Barbara Park (Lexile Level: 340 – not sure if this one's accurate!)
It's holiday time, and Room One is doing lots of fun things to celebrate. Like making elf costumes! And singing joyful songs! Only, how can Junie B. enjoy the festivities when Tattletale May keeps ruining her holiday glee? And here is the worst part. When everyone picks names for Secret Santa, Junie B. gets Tattletale you-know-who! It's enough to fizzle the holiday fun! Unless… is a Secret Santa gift Junie B.'s chance to give May exactly what she deserves? Or will Junie B. and May find their holiday spirit and finally bring peace and goodwill to Room One?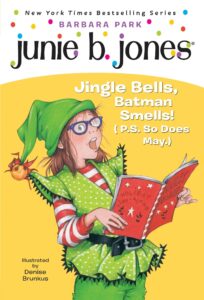 7. Bailey School Kids: Mrs. Claus Doesn't Climb Telephone Poles by Debbie Dadey and Marcia T. Jones (Lexile Level: 590)
There are some pretty weird grown-ups living in Bailey City. But why is Mrs. Claus repairing telephone and cable wires in Bailey City after a big blizzard? And could Santa be so worried about her than he'd forget all about Christmas? The Bailey School Kids are going to find out?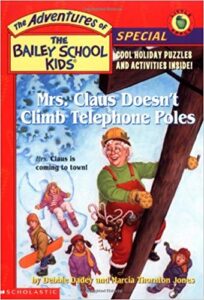 8. My Weird School: Deck the Halls, We're Off the Walls by Dan Gutman (No Lexile level listed but probably around 650)
It's Christmas, and you know what that means! Santa Claus is coming to town! Or at least to the local mall. But what happens when kid rapper Cray-Z gives a Christmas concert at the same mall and all his fans go bananas? One thing's for sure—if A.J. and the gang from Ella Mentry School want to save the day, they will need a Christmas miracle.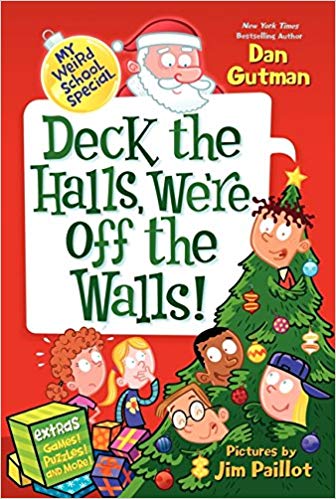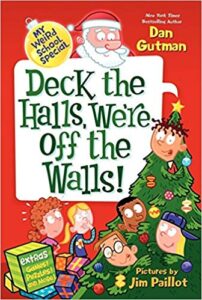 9. My Weird School: Miss Holly is Too Jolly by Dan Gutman (Lexile Level: 670)
A.J. and his friends are getting into the holiday spirit! Their Spanish teacher, Miss Holly, loves to celebrate holidays like Christmas, Kwanzaa, and Hanukkah. But then she starts hanging mistletoe everywhere! Do you know what happens under there? Boys will have to kiss girls. And girls will have to kiss boys. Ugh! That's so weird. Miss Holly is taking the holidays to the extreme!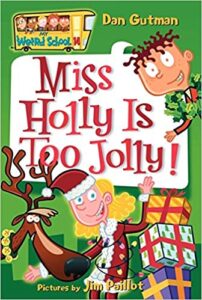 10. Snowy Wishes (Magic Puppy) by Sue Bentley (Lexile Level 790)
Robyn is feeling horrible. It's Christmas and she's stuck on a family cruise with very bad seasickness. But when Storm, a fluffy white Labrador puppy, magically appears, Robyn decides to leave all her troubles at sea. She and Storm soon meet Krista, from Lapland, and a truly magical Christmas adventure begins…
11. Stanley's Christmas Adventure by Jeff Brown (Lexile Level: 420)
Santa Claus is not his usual, jolly self. In fact, he's in a terrible mood. He doesn't believe that children appreciate Christmas anymore. This year, he has decided that he is not going to deliver any Christmas presents! Luckily, his daughter, Sarah Claus, knows who to call for help. The Lambchop family! But can they convince Santa that there are still good children in the world? Just leave it up to Stanley.
12. A Very Merry Christmas by Geronimo Stilton (Lexile Level: 650)
Tis the season to be jolly — and holey cheese was I trying! But on my way to New York City to meet my family for the holidays, my luggage got switched with another mouse's… Oh, rats! Now I had to scurry all over the Big Apple trying to track down that mouse… and all my Christmas presents! And I, Geronimo Stilton, am not a big cheese when it comes to getting around the Big Apple!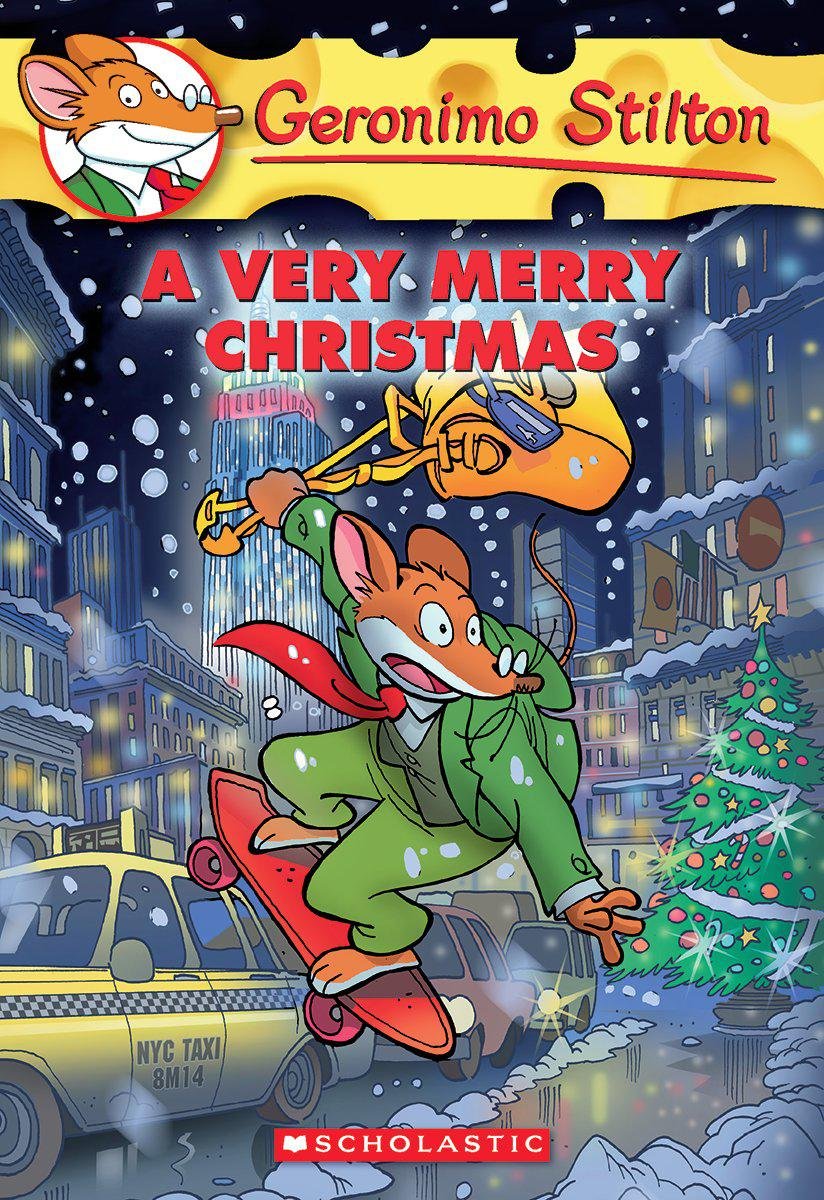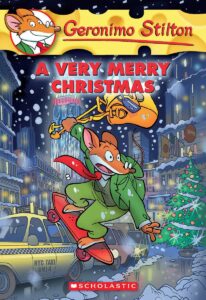 13. Ballpark Mysteries Super Special #2: Christmas in Coopertown by David A. Kelly (Lexile Level: 580)
After volunteering to wrap presents for charity, Mike and Kate get a special thank-you: a sleepover at the Baseball Hall of Fame! But when they're sneaking around the museum late at night, their flashlight reveals that one of the famous baseball cards on display is a fake! Can they find the real card, catch the crook, and get the presents to the charity's Christmas party on time? It's up to Mike and Kate to turn this Christmas mess into a Christmas miracle!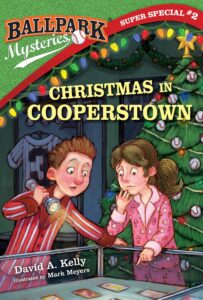 14. A Ghost Tale for Christmastime (Magic Treehouse A Merlin Mission) by Mary Pope Osborne (Lexile Level: 520)
Jack and Annie must help the famous writer Charles Dickens! The brother and sister are whisked back in time to Victorian England and the foggy streets of London. There, Jack and Annie discover that Charles Dickens has been thrown in jail! How can they help him? They will need all their magic—and help from three ghosts—to keep the great writer from ruining his life!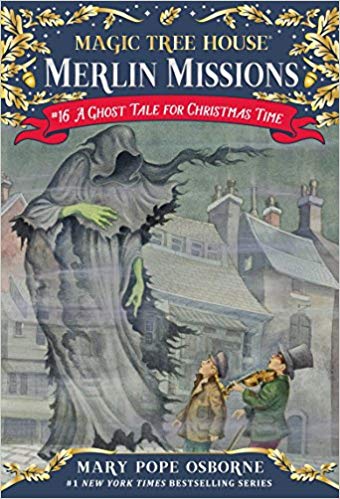 15. A Christmas Surprise (Magic Kitten) by Sue Bentley (Lexile Level: 620)
Molly is so excited to spend Christmas with her family. . . she can?t wait for the snow, food, and presents! But Molly just can?t seem to keep herself out of trouble. Luckily, she finds a distraction in Flame, the snow white kitten. With his magical help, it looks like Molly may get the best Christmas present ever!
16. A-Z Mysteries Super Edition No. 3: White House Whiteout by Ron Roy (Lexile Level: 500)
It's winter in Washington, D.C.! Dink, Josh, and Ruth Rose are visiting the White House in snowy December, when they meet the president's stepdaughter, KC, and her friend Marshall. But in the confusion caused by all the people decorating the White House for Christmas, the president's dog goes missing! All five kids set out to find her, but it's not going to be easy. It's getting dark, and a monster snowstorm is on the way. Will they find the presidential pooch in time?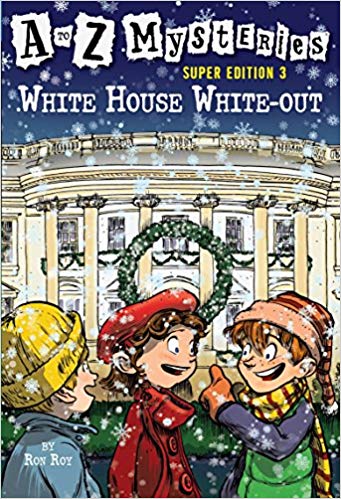 17. Amy's Very Merry Christmas (Critter Club) by Callie Barkley (Lexile Level:640)
It's holiday time in Santa Vista, and Amy is especially excited for Christmas. Her dad and soon-to-be stepmom and stepsister are visiting, plus, there are some adorable guinea pigs at the Critter Club. But amidst the hustle and bustle of Christmas preparations, Amy notices that Ms. Sullivan seems a little lonely. Though Ms. Sullivan assures Amy that she will have a lovely holiday with her dog Rufus, Amy begins to wonder if there's something she can do to cheer up Ms. Sullivan. As Christmas Eve nears, the Critter Club girls still have not found families to adopt the guinea pigs. But then, in a Christmas miracle, each guinea pig gets a home. And come Christmas Day, Amy has devised a great plan to give Ms. Sullivan some cheer—and some company—on Christmas!
18. Heidi Heckelbeck and the Christmas Surprise by Wanda Coven (Lexile Level: 500)
Christmas is around the corner, and Heidi is very excited. She loves Christmas decorations, Christmas cookies, and, best of all, Christmas presents! But when she takes her mom's special charm bracelet without asking—and then loses it—Heidi fears that her mom will be angry with her. And when she finally finds the bracelet, it has been totally crushed by a snowplow. Heidi tries to fix the broken bracelet with a spell, but that only makes things worse! Will Heidi have the courage to come clean and tell her mom the truth—and will there still be room for Christmas cheer?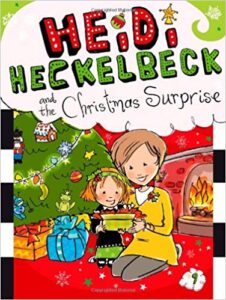 19. Heartwood Hotel Book 2: The Greatest Gift by Kallie George (Lexile Level: 640)
Mona the mouse has finally found a place to call home, the cozy Heartwood Hotel, where she works as a maid and sleeps snuggled up in a room with her best friend. Following the festive St. Slumber celebration, most of the guests have settled in to hibernate, and the staff is looking forward to a relaxing winter. But disruptions abound, from a difficult duchess to a mysterious midnight snacker. As the snow stacks higher, Mona will have to gather friends both old and new to keep the peace, finding help in some of the most unexpected places.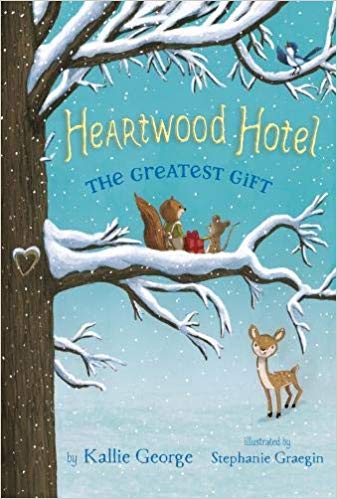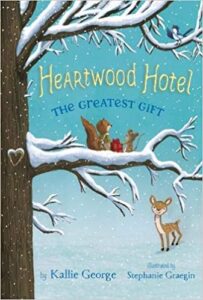 20. Dragon's Merry Christmas by Dav Pilkey (Lexile Level: 410)
Dragon tries to make Christmas special each year. He picks the perfect tree and buys the perfect presents. But Dragon just can't bring himself to cut down a tree, and as he walks home from his shopping trip, he gives away his gifts to needier creatures.
21. Fly Guy's Ninja Christmas by Tedd Arnold (Lexile Level: 470)
it's Christmazzz Eve and Fly Guy doesn't have a present to give his best friend, Buzz. But when he goes out to look for one, Fly Guy meets a stranger in the house whom he has to fight off with his ninja action. Will Fly Guy defeat the stranger? Will he find a present for Buzz?
22. Christmas in Camelot (Magic Treehouse Merlin Mission #1) by Mary Pope Osborne (Lexile Level: 480)
When Jack and Annie receive an invitation to spend Christmas Eve in Camelot—a magical place that exists only in myth and fantasy—they know they are in for their biggest adventure yet. What they don't know is that the invitation will send them on a quest to save Camelot. Can they succeed even though Camelot's greatest knights have failed?
23. Henry and Mudge and the Very Merry Christmas by Cynthia Rylant (Lexile Level: 560 – Not sure if this one is accurate either!)
Christmas at Henry and Mudge's house means cookies and carols and presents, and the whole family gathering for a delicious breakfast (with lots of food falling on the floor for Mudge). It may just be the best Christmas ever — but Henry's favorite present is the big, lovable dog he's had all along.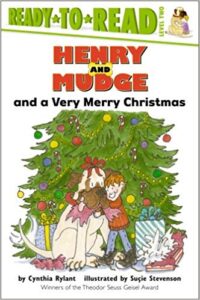 24. Calendar Mysteries: December Dog by Ron Roy (No Lexile level listed but probably around 550)
In the twelfth book of the Calendar Mysteries- an early chapter book mystery series -Bradley, Brian, Nate, and Lucy find a lost puppy on Christmas Eve. The poor dog was meant to be a present for someone. It has a ribbon with a tag around its neck, but the tag is ripped. Can the kids find out who bought the puppy or who was supposed to receive it?
25. Horrible Harry and the Holidaze by Suzy Kline (Lexile Level: 560)
The holiday season is here, and the kids in Room 3B are learning about all the different ways people celebrate. In addition to Christmas and Hanukkah, there's Kwanzaa, Three Kings Day, Korean New Year, and more. All the talk about holidays has everyone feeling festive. Everyone, that is, except Harry. He doesn't seem to care about the holidays, the class pet, or even the new student in class. It's clear that something is bugging Harry—but what could it be?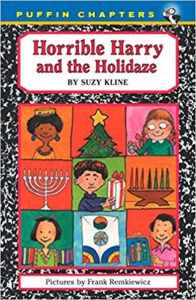 26. Ghostville Elementary: A Very Haunted Holiday by Marcia T. Jones (No Lexile level listed but probably around 550)
The holidays are here, and everyone at Sleepy Hollow Elementary is getting into the spirit, especially the ghosts!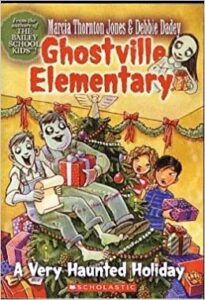 27. Ready, Freddy! A Very Crazy Christmas by Abby Klein (Lexile Level: 580)
Freddy's cousins, twin sisters Kasey and Kelly, are coming for the holidays. Things are always more fun when the twins are around — but they're also a lot more crazy! Freddy can't wait to find out what trouble the girls get into this time.
28. Ready, Freddy! The Perfect Present by Abby Klein (Lexile Level: 620)
Freddy can't wait for all the toys, toys, toys he put on Christmas list! He's sure Santa will bring him everything he's wishing for. But when Freddy learns not every kid is as lucky as he is, he starts to wonder. Could giving presents be as much fun as getting them?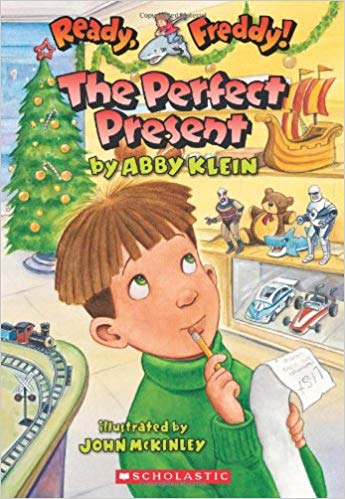 29. Boxcar Children The Mystery at Snowflake Inn by Gertrude Chandler Warren (Lexile Level: 600)
Grandfather is taking everyone on a special holiday trip to an old-fashioned New England inn. The Aldens have fun playing in the snow, ice-skating and working puzzles. Then suddenly they become part of a very special puzzle.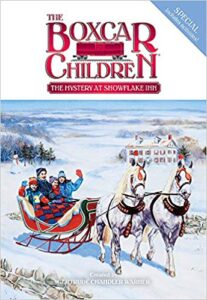 30. Bailey School Kids: Genies Don't Ride Bicycles by Debbie Dadey and Marcia T. Jones (Lexile Level 590)
When the Bailey school kids find an old bottle and toss it into the junkyard, a wacky genie named Eugene suddenly rides into town on a purple bicycle. Suddenly all their wishes begin to come true–with terrible consequences! Can the Bailey School Kids get the mayhem sorted out before it ruins Christmas? I read this to my 2nd graders every December, so it has a soft spot in my heart!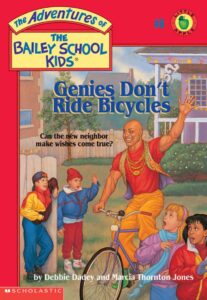 31. One Christmas Wish by Katherine Rundell (Lexile Level: 560)
A young boy's Christmas Eve wish on a shooting star leads to an adventure with an ever-hungry rocking horse, an angel whose wings are molting, a robin who has forgotten how to sing, and a rusting tin drummer boy in Katherine Rundell's classic Christmas story, with Emily Sutton's gorgeous paintings.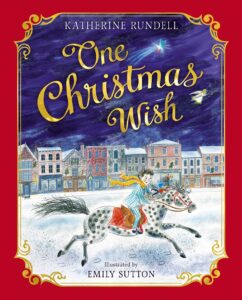 32. Sugar Plum Ballerinas: Plum Fantastic by Whoopi Goldberg (Lexile 650)
Life is hard when you're the new ballerina on the block, and it's even harder when you're chosen to be the Sugar Plum Fairy in the school recital!  Not only is Alexandrea Petrakova Johnson a terrible dancer, but she's also got a rotten case of stage fright!  Al's ballet classmates are going to have to use all the plum power they've got to coach this scary fairy!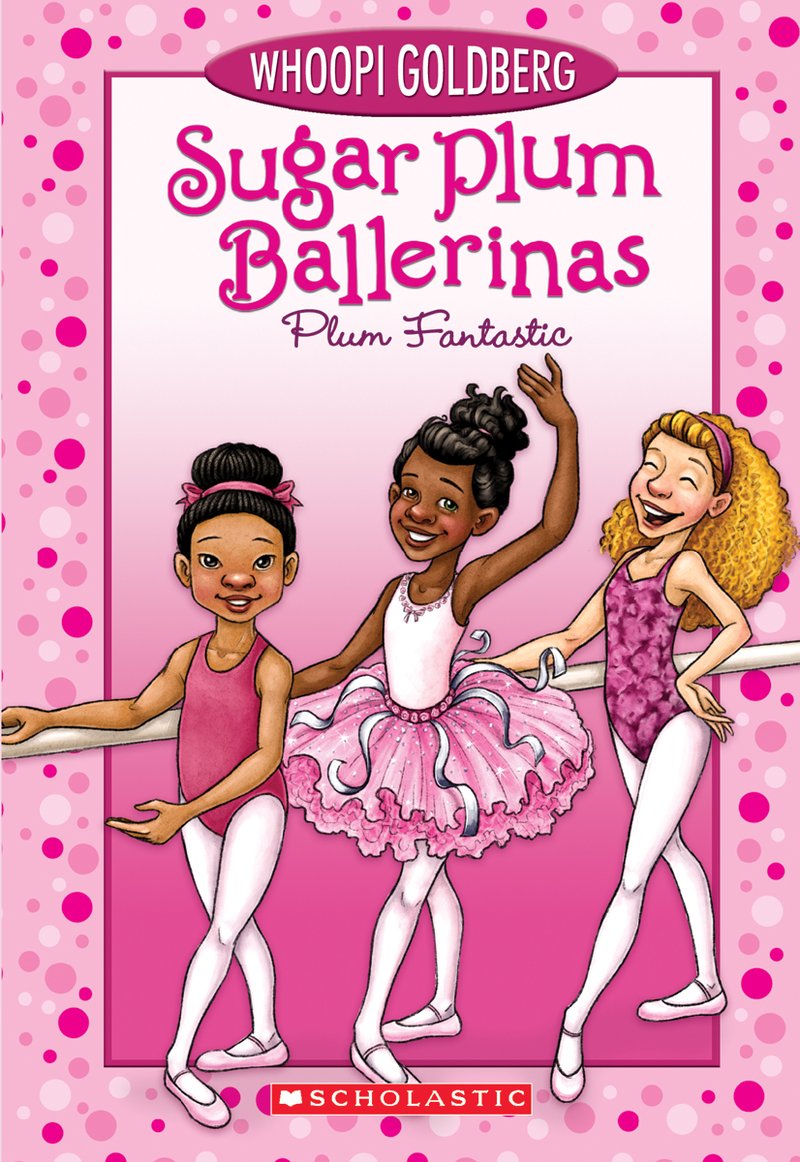 33. Lulu Bell and the Christmas Elf by Belinda Murrell (Lexile Level: 590)
Molly is so excited to spend Christmas with her family. . . she can?t wait for the snow, food, and presents! But Molly just can?t seem to keep herself out of trouble. Luckily, she finds a distraction in Flame, the snow white kitten. With his magical help, it looks like Molly may get the best Christmas present ever!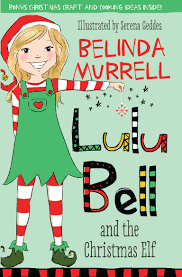 34. Case of the Christmas Concert Catastrophe (Rourke's Mystery Chapter Books) by Kyla Steinkraus (Lexile Level: 630)
What do glitter snowflakes, aliens, and singing have in common? Join the Gumshoe Gang at Watson Elementary as they solve the latest mystery. Lyra is so excited for the Christmas concert that she has a hard time focusing on anything else. That is until someone starts sabotaging the decorations needed for the concert. Who would want to get the concert canceled? Why are the teachers acting so strangely?
35. A Very Babymouse Christmas by Jennifer L. Holm (Lexile Level: 500)
The holidays are here and everyone's enjoying their favorite traditions—eating latkes, decorating for Kwanza, singing holiday songs, and most of all, being with family. Well, everyone except Babymouse. Babymouse only has one thing on her mind—PRESENTS!!! And she'll do whatever it takes to make sure she gets the present she wants. Will Babymouse find a whiz-bang under the tree? Will she learn the true meaning of the holidays?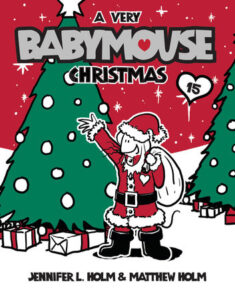 36. The Case of the Christmas Snowman (Jigsaw Jones) by James Preller (Lexile Level: 570)
As the class prepares for the holidays, Jigsaw takes the case of Lucy, who has lost her father's rare coin, and the mystery means having to interview a big, tough second grader in Bigs Malone.
37. Who is Stealing the 12 Days of Christmas? (A Chickadee Court Mystery) by Martha Freeman (Lexile Level: 520)
Every Christmas since Alex can remember, his family and neighbors have filled their front yards with decorations from each of the twelve days mentioned in the song ""The Twelve Days of Chirstmas."" But this year someone is stealing them one by one. Alex is determined to solve this caper, but will he be able to do it in time to save the twelve days of Christmas?
38. EllRay Jakes Rocks the Holidays by Sally Warner (Lexile Level:680)
It's almost Christmas and school is going great for EllRay. He's "blending in" just the way he likes. So when his father tells him he should be proud to be part of the African-American community, EllRay isn't so sure he wants to call attention to his differences. After all, he's only one of two boys in his class with brown skin. And then, totally by accident, he insults the other boy—one of his best friends—and all at once EllRay's back to being the center of attention. And not exactly for good reasons.
39. Princess Posey and the Christmas Magic (Princess Posey First Grader) by Stephanie Greene (Lexile Level: 530)
Posey would love to have a real magic wand for Christmas, but she knows she did something that might make Santa skip her house altogether! Does the Pink Princess have enough magic to tell her mom and come clean before Christmas Day?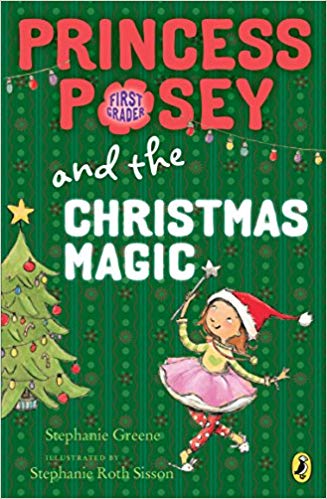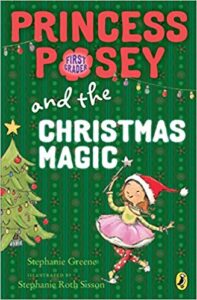 40. The Wacky Winter Wonderland (Hubble Bubble) by Tracey Corderoy (Lexile Level: 520)
Pandora and her grandmother are getting ready for Christmas, but of course the Winter Wonderland just wouldn't be the same without Granny waving her wand so that it's filled with fun! A pet show is full of the (un)usual surprises, and a field trip to the museum makes history with Granny in tow. Life for Pandora is never boring!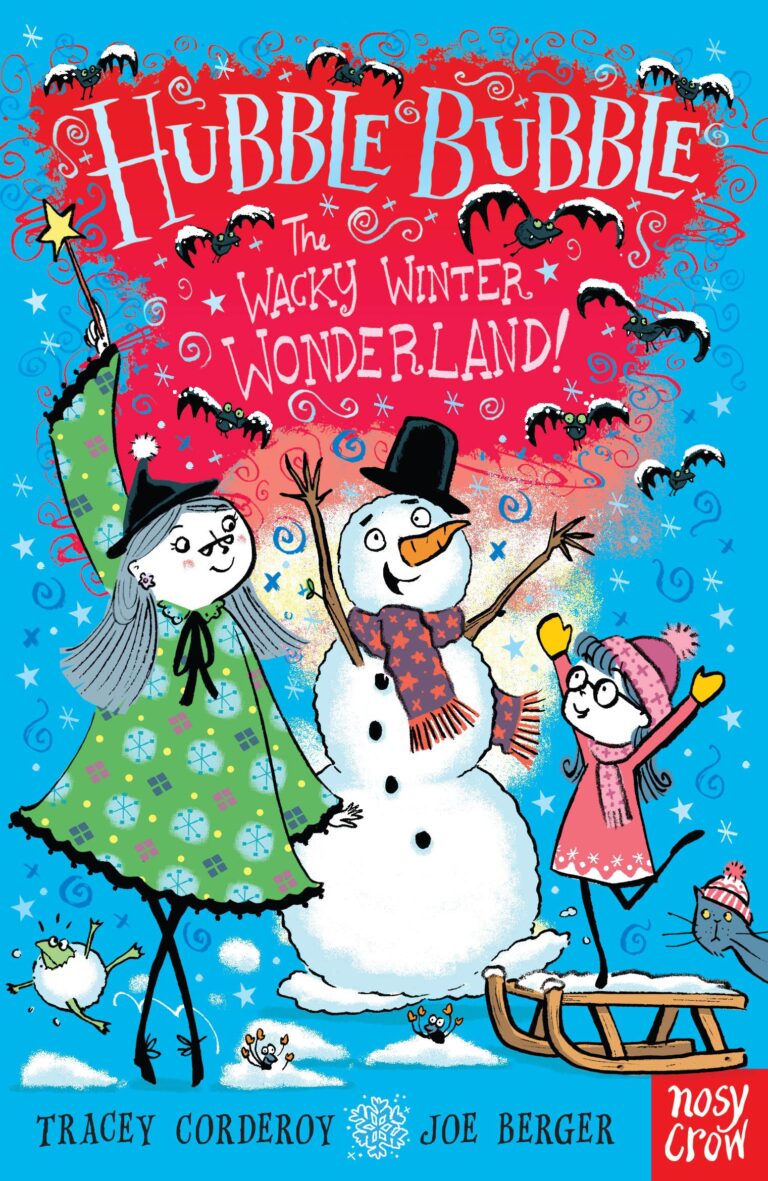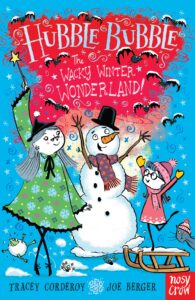 We hope this will help you find the perfect early chapter book for your developing reader or to read aloud to your class this December! Want to see all the books in one place? Click here to see the list on Amazon!
You may also be interested in: