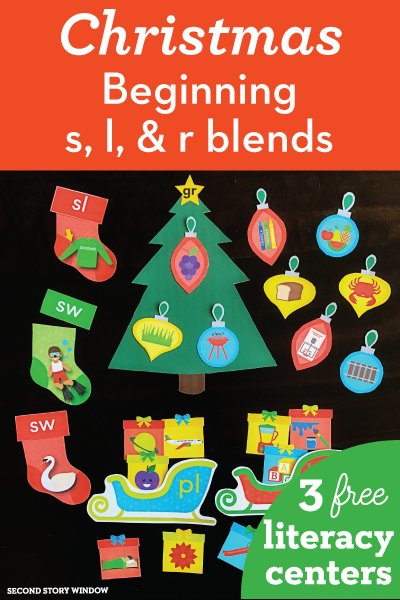 We're back again with some adorable Christmas literacy centers. This time we're tackling consonant blends : s blends, l blends, and r blends.
These centers are a fun and seasonal compliment to our phonics program. Word Play Phonics for 1st and 2nd grade is a differentiated word study program that incorporates weekly word sorting, chunk spelling, phonics poetry, phonics games, daily decoding, and lessons. This is a teacher-friendly, low-prep, engaging program that both students and teachers will love. Click here to learn more about our phonics program.
These are independent literacy activities, perfect for centers.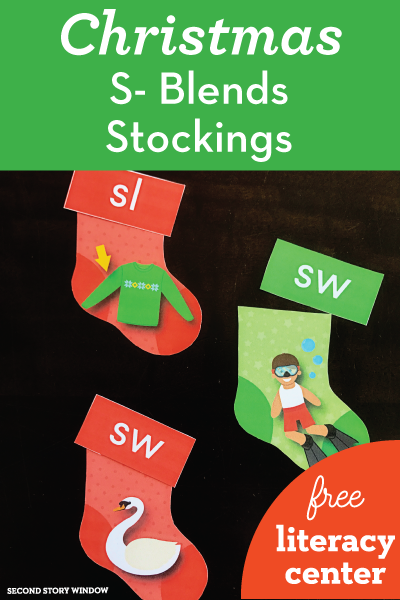 S Blends Stockings practices the following s blends: sc, sk, sl, sm, sn, sp, st, and sw. Students say the word on each stocking and identify the beginning s blend they hear. Then they add the correct top to their stocking.
R Blends Trees practices the following r blends: gr, br, pr, fr, tr, and cr. Students say the word on each ornament and identify the beginning r blend they hear. Then they add the ornament to the Christmas tree labeled with the correct r blend.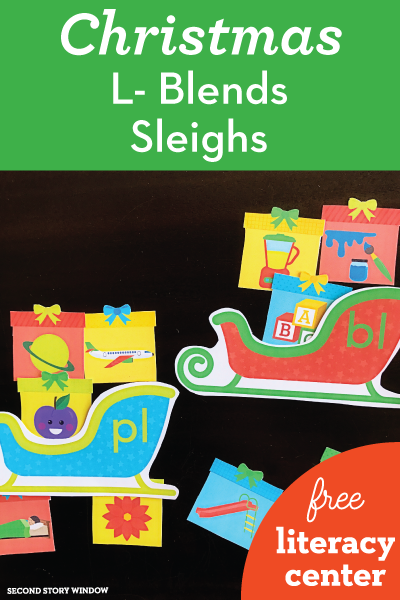 L Blend Sleighs practices the following l blends: sl, pl, cl, fl, gl, and bl. Students choose a gift and say the word. After identifying the beginning l blend they hear, they place the gift on the corresponding sleigh.
We also included in each center a recording sheet for students who might be ready to write the words they sorted. A lot of kids working on blends won't be ready to write a word like flower but some will.
After completing each center, there is a blend skill practice sheet. (Answer keys included.)
Recap! Each center includes:
independent literacy center for practicing s, l, and r blends
visual directions for students
cover for envelope to hold center pieces
picture key
recording sheet
skill practice sheet
skill sheet answer key
This is a great companion or review activity for our 1st grade Word Play phonics program. It also correlates with Words Their Way Sort Letter Name Alphabetic Sorts 18-25. 
Click below to download the free Christmas Consonant Blends centers and free 1 week sample of our Word Play phonics program! Merry Christmas!