I was infatuated by the cover of this book, but by the time I'd finished reading it was true love.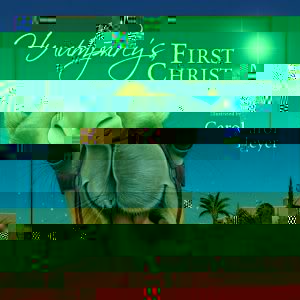 Book
If you ever spent any amount of time in the company of camels, they're quick to let you know how cantankerous they are. Humphrey is no different. He's lost his blanket and is rather indignant to be the only one left out in the cold. It's lucky, then, that his master gets him a new one. When he reaches his destination, he's so overcome by wonder that he gives his new blanket to the baby Jesus.
As you can probably surmise, this isn't a classroom book, but if you have little ones at home Humphrey's First Christmas is an entertaining and endearing way to focus on the true meaning of the season.
Activity
You can find all sorts of camel related crafts on
artistshelpingchildren.org
. Who knew there were so many ways to make your own camel! My preference is to the easier cut-and-fold variety of project.