I can't believe I haven't posted anything new this week. It's been a crazy week as my husband's receiving his post medical-school residency assignment today (THIS MORNING!) and it's exciting and terrifying at the same time. Heidi's been buried under parent teacher conference work. But I promise we'll have new stuff up for you soon.
Time for the weekly link up party! Here are some of my favorites from last week.
Color Word Clips at Like a Pretty Petunia

Rainbow Sensory Bottles from You'll Thank Me One Day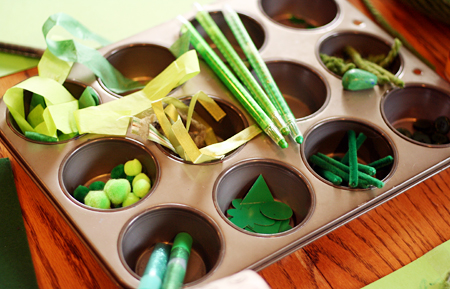 Green Collage from Let's Explore
Guess I was really enjoying the color activities this week! Now show us something fun from your blog!

');