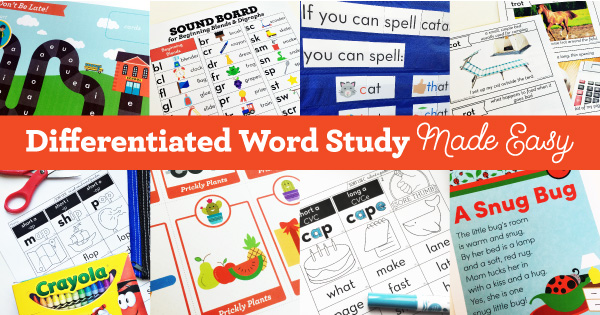 When Heidi and I were both teaching 2nd grade, we had a dream.
We had a dream of THE IDEAL WORD STUDY PROGRAM.
We both feel like we had some really solid practices in place for teaching phonics and spelling. But we had complaints about our cobbled together word study program:
It never quite seemed like the methods we used covered ALL the bases.
Our routines weren't as polished as they could be.
Using all the different methods we we liked was hard to manage.
The pieces didn't fit well together like we would have like.
We had to create the majority of the resources we wanted to use.
But that dream of the IDEAL WORD STUDY PROGRAM never went away.
Here are the crucial components of what we wanted in that dream program:
We wanted a program that covered absolutely everything we needed to teach phonics and spelling.
We wanted parts and pieces that all made sense together and didn't overlap.
We wanted a program that was easy to manage.
We wanted a program that was low prep.
We wanted to cut out busy work and focus only on meaningful experiences with words.
Since we couldn't find that dream phonics program, we decided to create it ourselves.
And that's how Word Play Phonics was born.
We read the research.
We tested out methods in our own classes.
We tinkered and changed and perfected our ideas until we finally found a way to bring everything we wanted together into one cohesive program.
It is the phonics and word study program that we always dreamed of for our own students.

Word Play Phonics is a developmental word study curriculum that allows you to differentiate instruction to your students with a program that's easy to manage.
It's teacher friendly and student engaging.
There are 5 main components of our phonics curriculum for 1st and 2nd grade.
Each component brings a different type of phonics instruction and practice to the table and we believe that using this variety of methods is the key to success with word study.
If you've read our blog for long, you're probably familiar with the idea of Chunk Spelling. It was the first area of our Word Play program that came into place because we've been using this method the longest.
Chunk Spelling is a meaningful weekly experience with words. This routine allows your students to learn about how word family "chunks" are the building blocks of words.
With Chunk Spelling, students are not only given the opportunity to build words but also to choose which words to practice for the week.
Giving students this kind of ownership over their learning is powerful!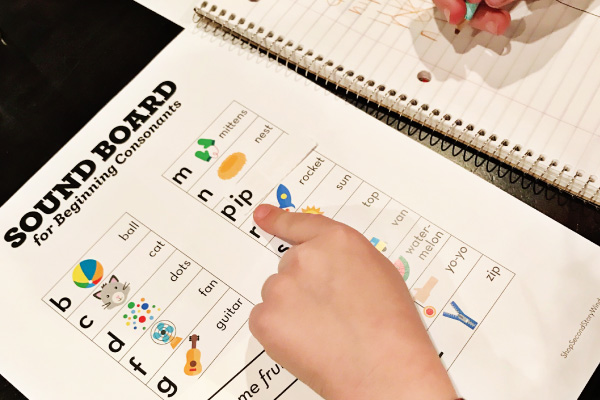 Chunk spelling materials include:
lesson plans
materials for independent and whole class word building
photo helps for vocabulary building and ELL students
We also offer an optional tri-fold menu of activities that can be used for homework or in class word work with the week's spelling chunk.
The activity menu includes:
choice!
parent tips
space for students to write their lists
weekly parent tips
gross motor & sensory activity options
paperless activity choices
parent-friendly & kid-friendly ideas
activities that can be completed independently by a student
Word sorting is a powerful tool for getting students thinking about words. But managing many levels of word sorting groups can be overwhelming and time consuming.
With our differentiated word sorting system, we help you group your students into three easy-to-manage levels. Then we provide everything you need for an effective and simple to manage differentiated word sorting program. And bonus: it's low-prep!
Our word sorting materials include:
a benchmark spelling assessment
3 levels of weekly differentiated word sorts (loosely tied to the week's spelling chunk)
3 (optional) weekly mini-lessons for each level
a weekly quick assessment for each level
word sorting visual instructions for students
larger sized teacher sorts with extra bonus words (for mini lessons)
sort cards that are labeled with the week number to help with organization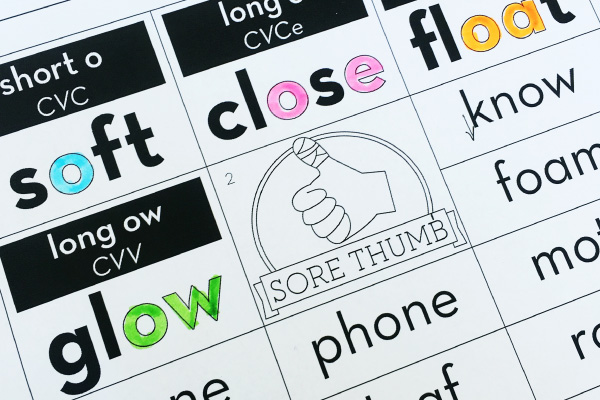 Students need opportunities to work with new words and phonics skills in authentic literary experiences. We provide that with our original weekly word family poetry.
In just a few minutes a day, you can use these engaging original poems to practice fluency, learn about poetry, practice sight words, deepen comprehension, and have experiences with words in context.
It packs a powerful punch in a fun and quick lesson!
Our word family poetry materials include:
an engaging, original weekly poem tied to the weekly spelling chunk
custom illustrations
weekly lesson plan that can be completed in a few minutes each day
a weekly visualizing activity
a weekly interactive poetry writing opportunity
pocket chart materials
a weekly sight word practice page
task cards that can be used in a center to practice word work, comprehension, and writing
a weekly poetry sequence activity (perfect for use in a literacy center)
With the push for differentiated instruction, whole class lessons have started to become less popular. We think that is a mistake!
Small group work is an ideal way to really get to know what your students are thinking, but whole group lessons give students a chance to hear from each other!
And this is a huge boost to learning!
Students often understand things quicker and more deeply when they hear it from a peer.
Each week we provide a 5 day lesson plan that includes everything you need for the other areas of Word Play (spelling, poetry, games) as well as:
2 no-prep, whole group phonics lessons per week
a daily "chunk cheer" routine for building decoding skills (it's fun, quick, and the kids love it!)
This may be our favorite component of our Word Play program.
Each week we include a beautiful, custom-designed game for practicing phonics skills. These games reinforce the grade-level phonics expectation in an engaging game for students.
And these games are a great resource to fill up your word work literacy center.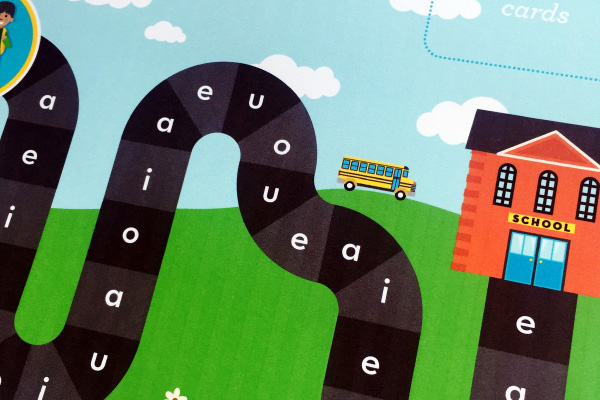 Our phonics games feature:
custom, eye-catching game designs in both color and black and white
optional coordinating patterns to print on the reverse of game cards
visual instructions for students
teacher directions for prep and play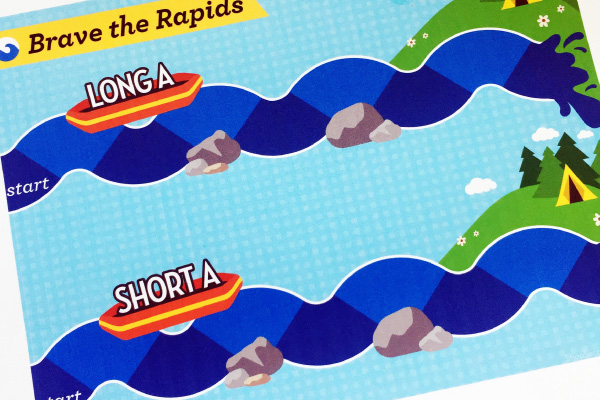 We can't give you this massive program without a comprehensive how-to for organizing and implementing it.
The teacher guide includes:
detailed explanations
visual aids
suggestions for use
tips & tricks
connection to research and best practice
---
Ready to give Word Play Phonics a try? TRY ONE WEEK FREE!
Click below to download a one week sample of both 1st and 2nd grade Word Play Phonics and see why we think this program is so special.We can't wait to hear what you think!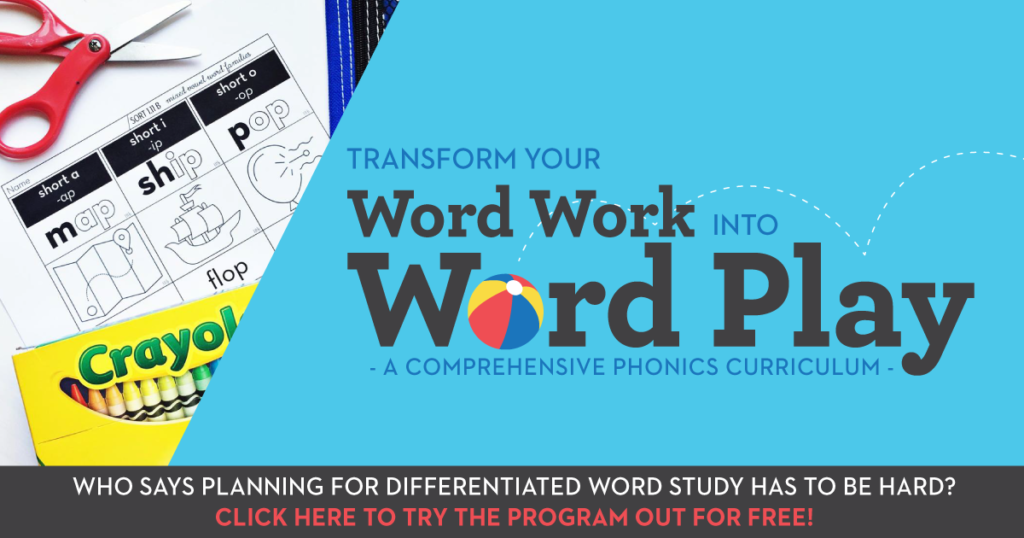 What are teachers saying about Word Play Phonics?
2nd Grade Teacher Shannon W. says
I can't tell you how much I appreciate the thoughtfulness of the whole program. You've really "hit the nail on the head" as they say, with differentiation, developmentally appropriate lessons, gradual release of responsibility, working on stamina and accountability. I LOVE it. I'm so grateful for all the hard work you have done. You are truly rockstars!
1st Grade Teacher Rachel B. says
This program is incredibly comprehensive and well thought out. I'm amazed at the level of detail and it's worth every penny. I'm excited to implement chunk spelling this year and feel so much more confident starting it with this amazing curriculum by my side.
If you're ready to get started with our comprehensive program, head here to shop the full program and all its components on Teachers Pay Teachers.