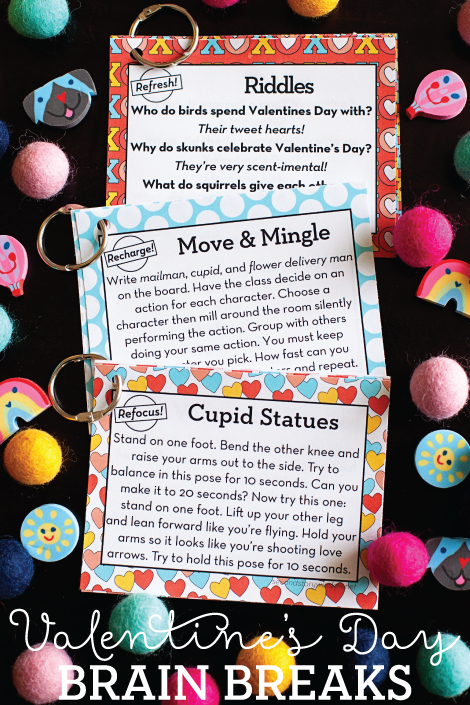 Valentine's Day is one of my favorite holidays to celebrate in the classroom. There's just something so sweet about the students writing little notes to each other. We loved making these Valentine's Day themed brain breaks, and we hear your students are loving them too! These NO PREP brain breaks are an easy way to put a smile on your students' faces and get them ready to learn!
As always, our brain breaks are divided into three types:
Recharge – these brain breaks are for movement. Use these when your kids need to MOVE!
Refocus – these are brain breaks that involve concentration like meditation and controlled movement.
Refresh – these brain breaks will engage your students' minds in fun activities that will make them smile.
If you need more brain breaks for February, check out the full listing. There are some President's Day, Groundhog's Day, and football themed activities tucked in there too. We had so much fun this month we threw in 4 extra brain breaks just because!
Need more Brain Breaks? Check out the full set of Valentine's Day Brain Breaks.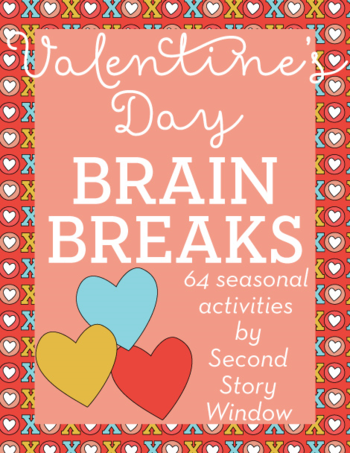 If you need more ideas for brain breaks, check out our Brain Breaks Pinterest board!