We finally have a list for you of the upcoming Jargon Journal titles and so here we are going to list ALL of the Jargon Journal titles for the whole 12 sets. As we chose books for each set we tried our best to find readily available titles that you may likely already have in your classroom or school library. We also tried our best to find titles available on Amazon as affordable paperbacks. Those prices change but we hope that they will still be available to you at an affordable price.
We hope to add some more sets in the future but we will add the info to this post so you can bookmark it for a reference.
To see a list of all the books by name, click here. Below, the books are sorted by bundle (theme).
Bundle: Back to School
Ruby the Copycat by Peggy Rothman
Miss Nelson is Missing! By Harry G. Allard Jr.
Miss Nelson is Missing! Vocabulary
The Gingerbread Man Loose in the School by Laura Murray
The Gingerbread Man Loose in the School Vocabulary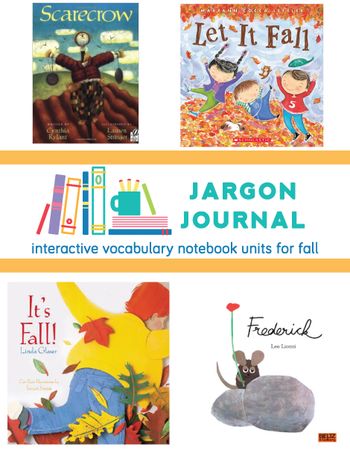 Bundle: Fall
Let it Fall by Maryann Cocca-Leffler

Bundle: Halloween
The Fierce Yellow Pumpkin by Margaret Wise Brown
The Fierce Yellow Pumpkin Vocabulary
Halloween Night by Arden Druce
Scary, Scary Halloween by Eve Bunting
Scary, Scary Halloween Vocabulary
The Vanishing Pumpkin by Tony Johnston
The Vanishing Pumpkin Vocabulary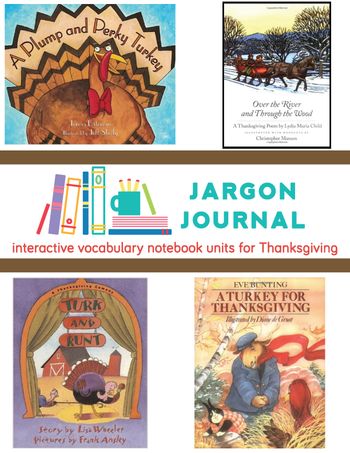 Bundle: Thanksgiving
A Turkey for Thanksgiving by Eve Bunting
A Plump & Perky Turkey by Teresa Bateman
Over the River and Through the Wood by Lydia Maria Child
Christmas Eve Goodnight by Doug Cushman
Bear Stays Up for Christmas by Karma Wilson
Toot & Puddle: I'll Be Home for Christmas by Holly Hobbie
The Night Before Christmas by Clement C. Moore (Any classic version of this book will work!)
Tacky the Penguin by Helen Lester
Snowmen at Night by Caralyn Buehner
Martin's Big Words by Doreen Rappaport
Over and Under the Snow by Kate Messner (If you don't have this book, you MUST get it! It's gorgeous!)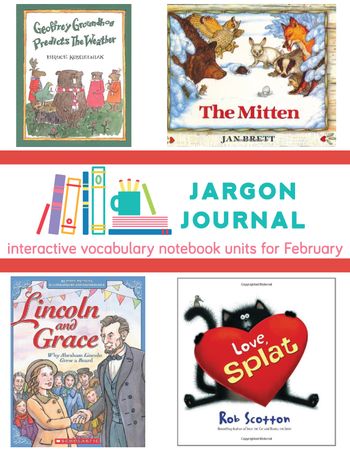 Geoffrey Groundhog Predicts the Weather by Bruce Koscielniak 
Lincoln and Grace: Why Abraham Lincoln Grew a Beard by Steve Metzger
Jamie O'Rourke and the Big Potato by Tomie dePaola
In Like a Lion, Out Like a Lamb by Marion Dane Bauer
That's What Leprechauns Do by Eve Bunting
April Foolishness by Teresa Bateman
Fletcher and the Springtime Blossoms by Julia Rawlinson (Note: This has also been published as Fox and the Springtime Blossoms. If you got yours from a Scholastic book order it might be called that.)
Tops and Bottoms by Janet Stevens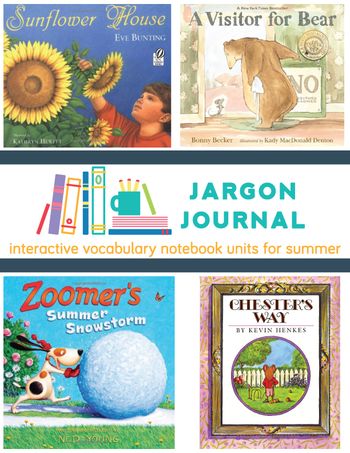 Zoomer's Summer Snowstorm by Ned Young
Sunflower House by Eve Bunting
A Visitor for Bear by Bonny Becker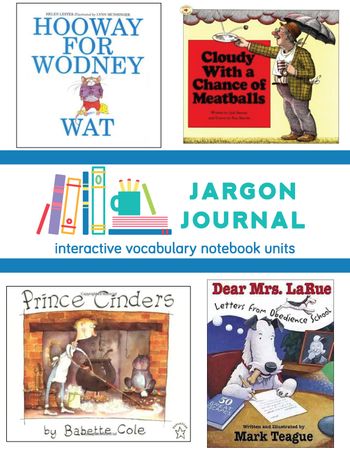 Prince Cinders by Babette Cole
Dear Mrs. LaRue by Mark Teague
Hooway for Wodney Wat by Helen Lester
Cloudy With a Chance of Meatballs by Judi Barrett
Barn Dance by Bill Martin, Jr.
Click Clack Moo, Cows That Type by Doreen Cronin
Officer Buckle and Gloria by Peggy Rathmann
Chicken Soup with Rice by Maurice Sendak
Misc. Titles
Scaredy Squirrel by Melanie Watt (free unit)