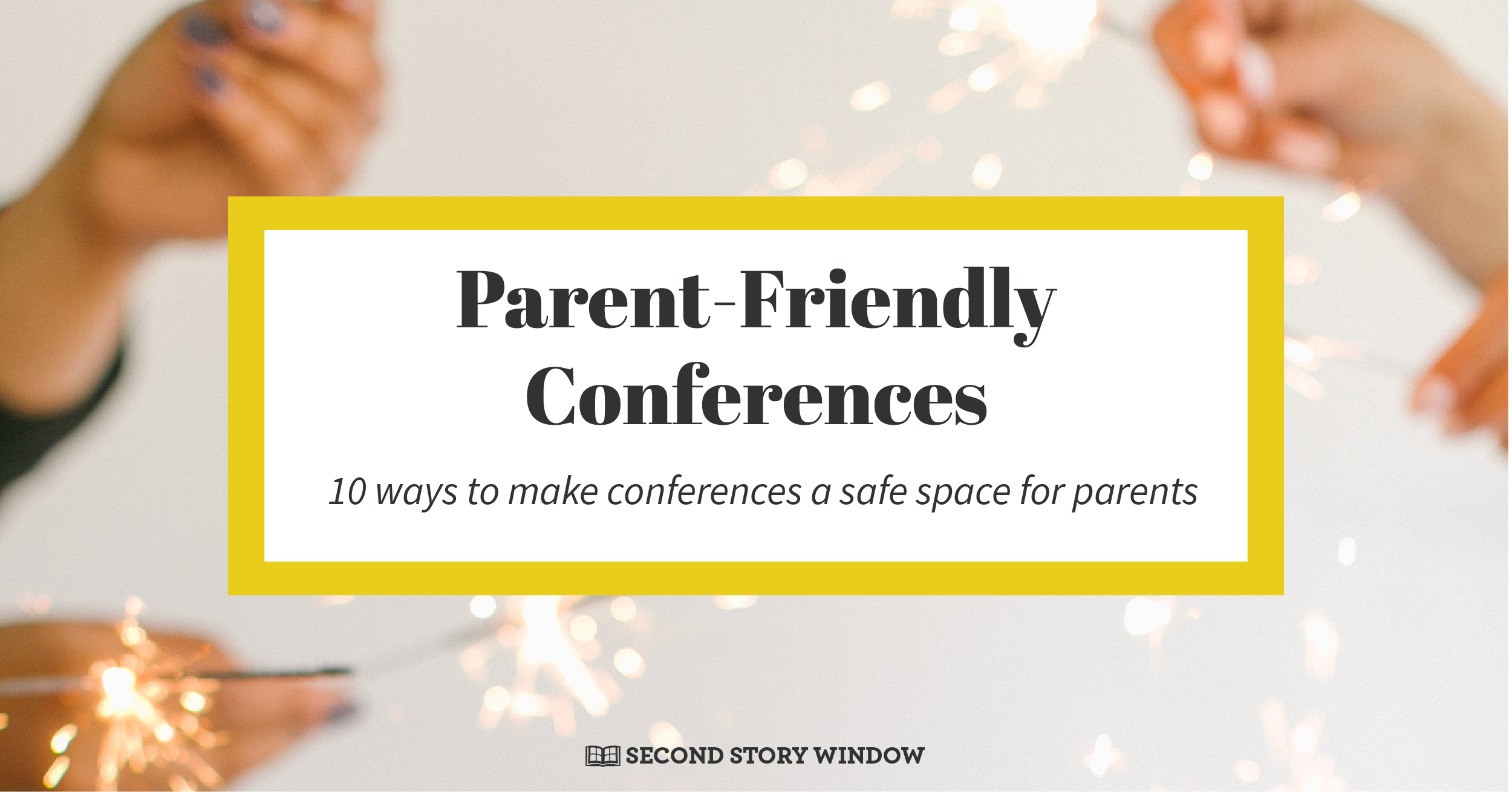 We all know that Parent-Teacher conferences can be a really nerve-wracking time for teachers. But don't forget that it can feel just as nerve-wracking for parents! They may have concerns about their students that are making them feel uneasy. They may feel awkward because they don't know what to expect. They may feel a little intimidated about meeting their child's teacher.
Putting yourself in the shoes of your students' parents is a great way to understand how they may be feeling and do what you can to put them at ease. We've thought through every aspect of the experience and came up with many simple ways that you can make conferences more parent-friendly.
10 Ways to Make Parent Teacher Conferences Parent-Friendly
NO SURPRISES! Don't spring anything on parents at conferences. They shouldn't find out for the first time at conferences that their student is struggling in some way or significantly behind. It's important to communicate with parents regular outside of conferences.
Set up your conference space intentionally. It's especially important to get adult-sized furniture for parents. Nobody feels more uncomfortable than an adult sitting on a Kindergartener size chair. We want everyone to feel comfortable and at ease at conferences. Also carefully consider where you, the teacher, will sit at the conference table and what message that sends to the parents.
Create a welcoming waiting area. Consider using a sign that says "Welcome to conferences with Mr/Ms _______" so parents know they're in the right place.
Plan for siblings. We want parents to be able to focus on the meeting and not what their other kids are doing during the conference, so they will appreciate the effort you make to keep their other kids busy.
Plan for translators, if necessary, and let parents know those translators will be available. Also translate any paperwork or signs for parents.
Be the host! Make it your job to set parents at ease when they enter your conference space. Greet them warmly and direct them where to go.
Stick to the schedule. It's best for everyone involved in the conference if you start and end each conference on time. You don't want to start your conference with frustrated parents who have been waiting for 15 minutes because you're behind schedule. And you don't want to keep them from where they need to be by going over schedule either. That may involve some guidance on your part to keep everyone on track with the agenda. Be sure to seat yourself where you can easily keep an eye on the clock.
Minimize teacher jargon. Parents may not have any idea what you mean when you say DIBELS, DRA, or flexible seating. Spell everything out clearly for them and don't assume they know what you mean.
Never mention a problem without offering a solution or plan for addressing it. And give parents an opportunity to offer their impressions, feedback, and opinions about the situation. This signals that you view them as part of the educational team to help their student.
Offer as many positive notes about your student as possible. This puts everyone at ease! Don't lie or avoid problems that need to be discussed, but work in that positivity as much as you can.
By making your conferences parent-friendly, you put everyone at ease so that the conference can be about what matters most: the progress and success of each student!
Get started on planning your parent-friendly conferences with a free download of these 10 tips and 2 welcome signs you can use outside your conference space.