We retired Easy as Pie from our etsy shop and we are now offering it as a free download for you! It's the perfect way to add a little math practice to some Thanksgiving fun next week.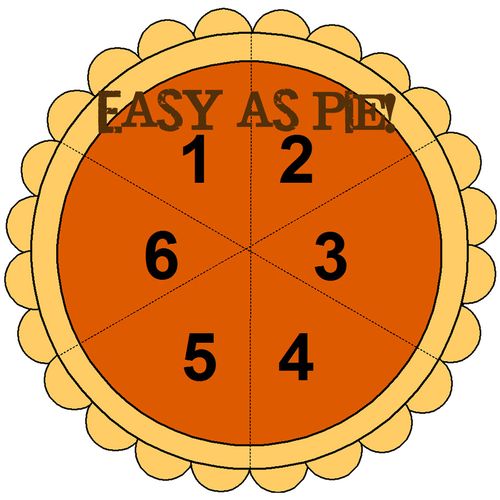 Concept: addition, subtraction, and multiplication facts
Game Type: board game for 2-4 players
Includes: game board, rules, instructions, and a bonus skill sheet
With Easy as Pie!, students roll a dice three times and take the corresponding pie pieces. Then the student adds the numbers on the pie pieces together. It's as Easy as Pie! The winner is the player with the most points after 5 rolls. The great part about this game is it works for several different levels. This game can be played using addition, subtraction or multiplication. As an extra bonus, with Easy as Pie! you also receive a special skill sheet to give your student additional practice with math facts.