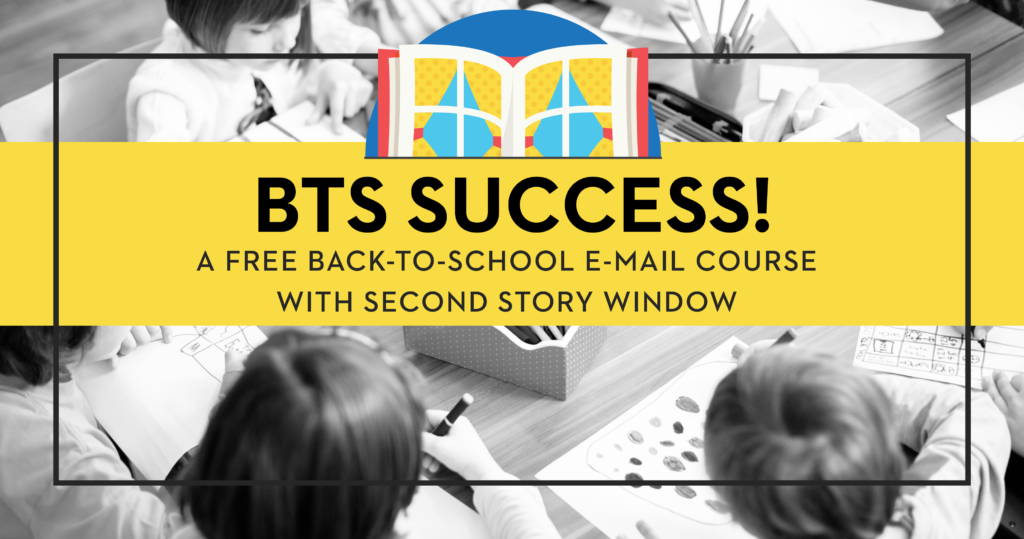 Back-to-school is the worst of times. It's so stressful and exhausting (seriously it's so, so tiring!).
It's also the best of times! The feeling of a new beginning is absolutely exhilarating. I love that fresh start, where everything is possible and I haven't screwed up…yet!
After 17+ first days of school as a teacher, I know how much beginnings matter. I've learned that the things I do even before that first bell rings have a huge impact on the outcome of the entire year.
But that thought doesn't scare me anymore.
Now I'm confident that I have all the tools I need to set the stage for the Back To School Success, every single year. And in this free course, I'll teach you everything you need to know to do the same.
If the first days of school are a mad scramble, if you're just filling time until you can start "real" teaching, you will spend the rest of the year playing catch-up. Starting the year unfocused diminishes the effectiveness of everything else you do.
And it burns out teachers! I can speak to this from experience.
However, if you begin the year with clear goals in mind, if you take time to ensure students know what to do, the beginning of the year builds a powerful momentum that will carry you through the rest of the year—or at least the first term!
By being intentional with your preparation, plans, and execution, you can make this the best year ever for you and your students.
In this free course we'll help you prepare to:
begin this school year with clear goals in mind
maximize your time and effort in the first days and weeks of school for long term benefits (no more filling time until you can start "real" teaching)
build a powerful momentum at the beginning of the year that will carry you to the end of the year
create opportunities to grow your classroom community
have the best year ever, every single year
Whether you're a seasoned veteran or a brand new teacher, you'll find something here to support you on your back-to-school journey.