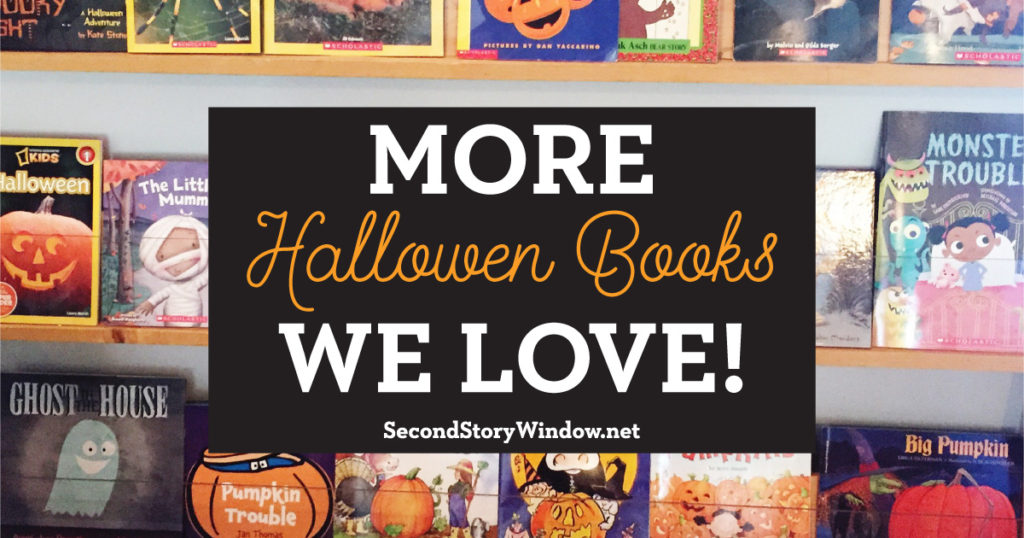 Try as we may, we just can't get enough of seasonal books. Do you have the same seasonal-book-buying affliction?
One of the ways I love using seasonal books is in a daily countdown to the holiday. Here's how we count down to Halloween with a spooky read every day!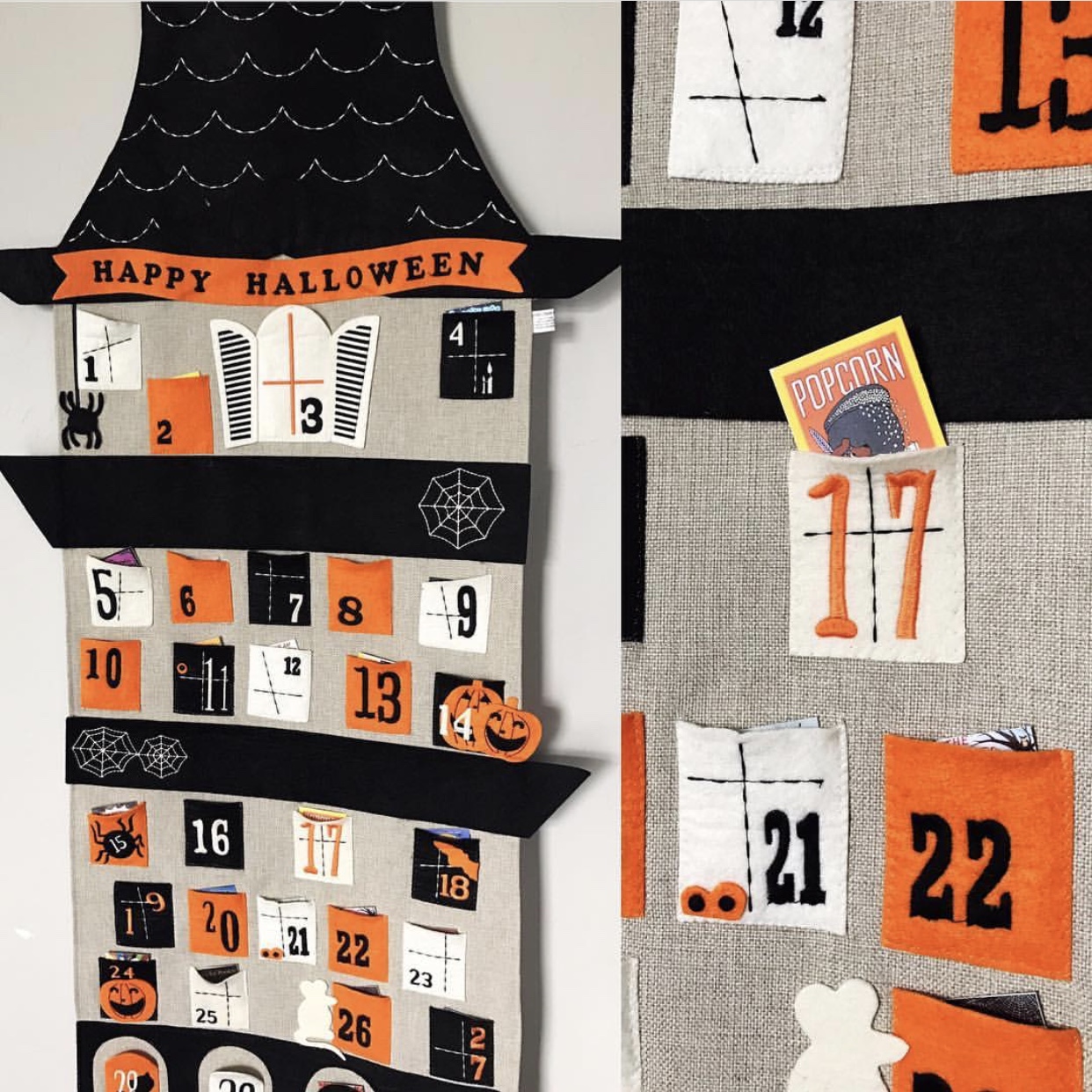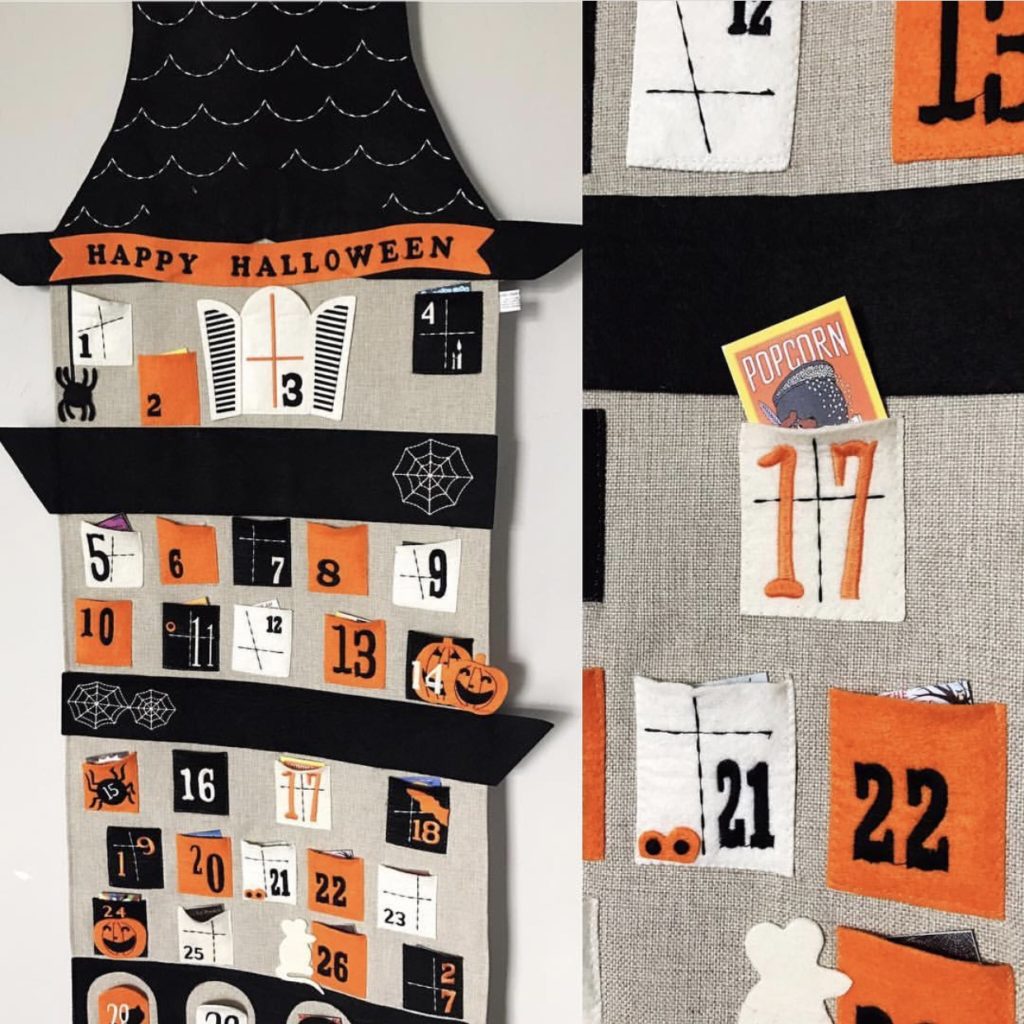 We already have a post about our favorite Halloween books but we have so many new favorites, we just had to share another round up of spooky reads!
---
---
Note: this post contains affiliate links.
Board Books
Dracula: A BabyLit Counting Primer by Jennifer Adams (illustrated by Alison Oliver) — We are both fans of everything by BabyLit and their seasonal books are no exception. Expose young kiddos to a bit of classical literature while doing some spooky counting.
Frankenstein: A BabyLit Anatomy Primer by Jennifer Adams (illustrated by Alison Oliver) — This darling board book practices naming the body parts of Frankenstein's monster. There's a few small quotes from the original sprinkled throughout this fun board book.
Seeking a Witch by Angela DiTerlizzi (illustrated by Allie Smith) — This is a board book but the language is actually much more suited to for a picture book for slightly older kids. You could get away with reading this fun Halloween want ad style board book with 1st and 2nd graders!
Spooky Poetry
Shivery Shades of Halloween by Mary McKenna Siddals (illustrated by Jimmy Pickering) — "What color is Halloween?" It's green as an "eerie glow, evil grin, vile brew, clammy skin".. this spooky book of color poetry is full of great literary language and tier 2 vocabulary. It's a perfect companion book for our Halloween Color Poetry Writing Activity.
Monster Goose by Judy Sierra (illustrated by Jack E. Davis) – Mother Goose's classic nursery rhymes reinvented as disgusting, hilarious, and spooky new verses. It's a long book but our 2nd graders loved hearing one or two a day in October!
Trick or Treat: A Happy Haunter's Halloween by Debbie Leppanen (illustrated by Tad Carpenter) — This collection of funny Halloween poems is perfect because the poems are not too long! The darling illustrations by Tad Carpenter are the cherry on top.
The Ride-By-Nights by Walter de la Mare (illustrated by Carolina Rabei) — This beautiful poem is brought to life by Rabei's engaging illustrations. It's a great opportunity to introduce your students to this classic poem in an accessible format.
Boo! Haiku by Deanna Caswell (illustrated by Bob Shea) — In our experience, 2nd graders love the funky format of haikus and kids of all ages will enjoy the spooky guessing game.
"Here's a spooky haiku just for you!
broom across the moon
pointed hat at the window
hair-raising cackle
Can you guess who from this haiku?"
---
---
Enduring Favorites
New(ish) Reads We Love
---
---
Here's a video of us chatting about some of our favorite Halloween reads!