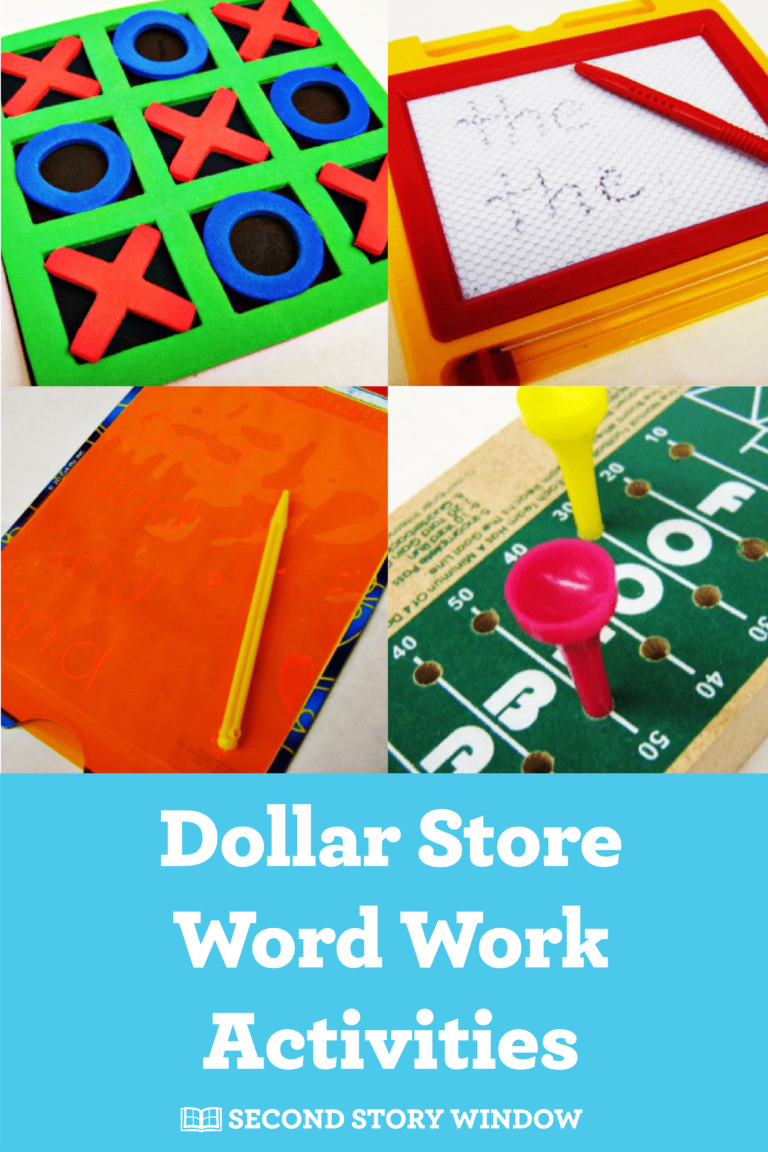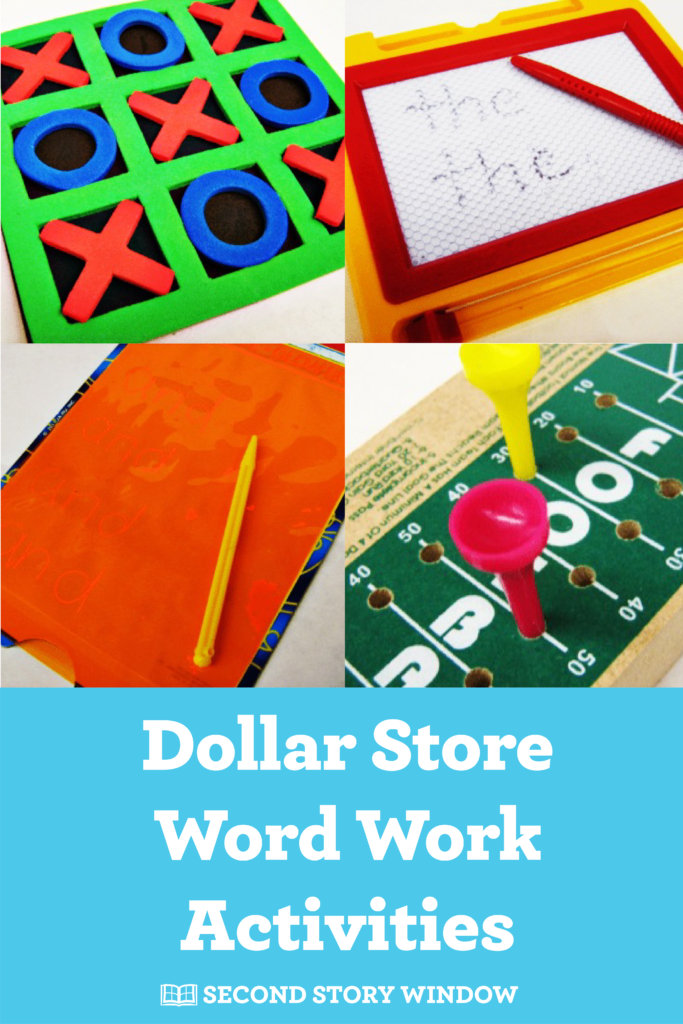 Do you do Daily 5? It was a total game changer for my daily schedule!
You can read more about how I manage Daily 5 here.
My students have a few tasks to do every day for the Word Work station of Daily 5.  First, they do their word sort. 
Second, they practice their sight words. 
My students have 4 sight words their assigned to practice each week. The words are assigned to each student specifically, based on their needs.
I've found the dollar store is an excellent resource for sight word practice games!
Any turn-taking game is perfect for this center.  Before the child can take his/her turn, the partner asks the child to spell one of their sight words.  If spelled correctly, the child takes a turn and partners switch roles.
The tic-tac-toe game was 4 for a $1!
Next time you're looking for some more resources for your word work center, check out the dollar store.