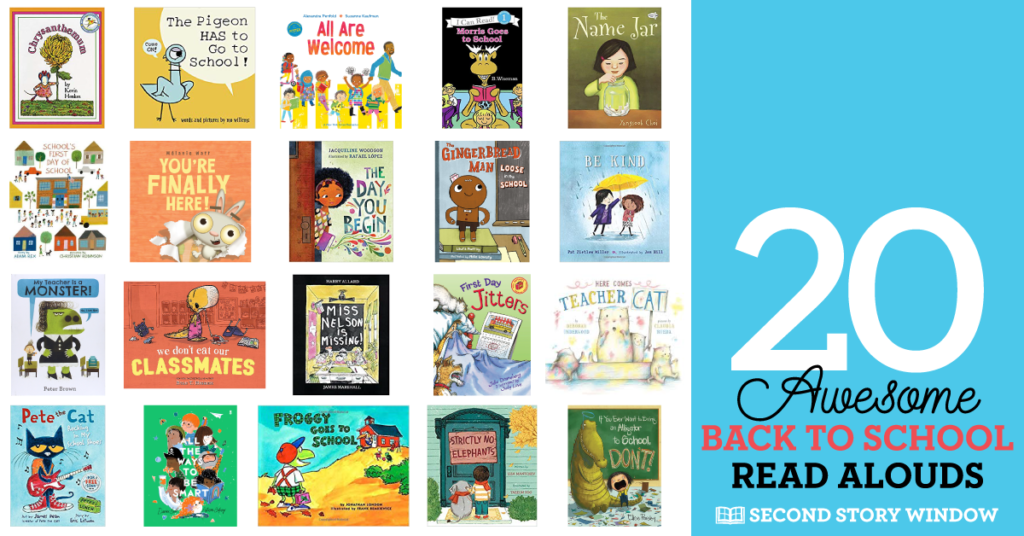 When I'm creating my first week of school plans, I always make time for several read aloud books every day.
Reading aloud picture books is a great way to:
take a break from procedures and routines
introduce ideas of friendship, community, rules, and more
model fluent reading
bond as a class over the shared experience of reading a great book
help students develop a love of reading and books
Today we're sharing 20 awesome book selections to read aloud during the first week of school!
This post contains affiliate links.
Chrysanthemum thinks her name is absolutely perfect—until her first day of school. "You're named after a flower!" teases Victoria. "Let's smell her," says Jo. Chrysanthemum wilts. What will it take to make her blossom again?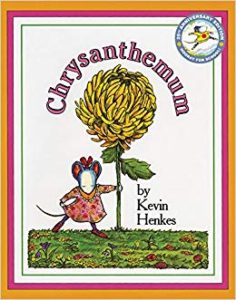 Morris the Moose can't read or count, so he decides to go to school. After a day of ABCs and 123s, Morris is thrilled with all that he has learned.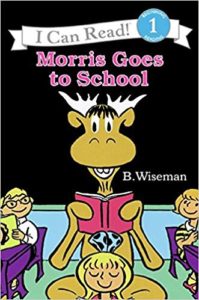 Everyone knows that sinking feeling in the pit of the stomach just before diving into a new situation. Sarah Jane Hartwell is scared and doesn't want to start over at a new school. She doesn't know anybody, and nobody knows her. It will be awful. She just knows it. With much prodding from Mr. Hartwell, Sarah Jane reluctantly pulls herself together and goes to school. She is quickly befriended by Mrs. Burton, who helps smooth her jittery transition. This charming and familiar story will delight readers with its surprise ending.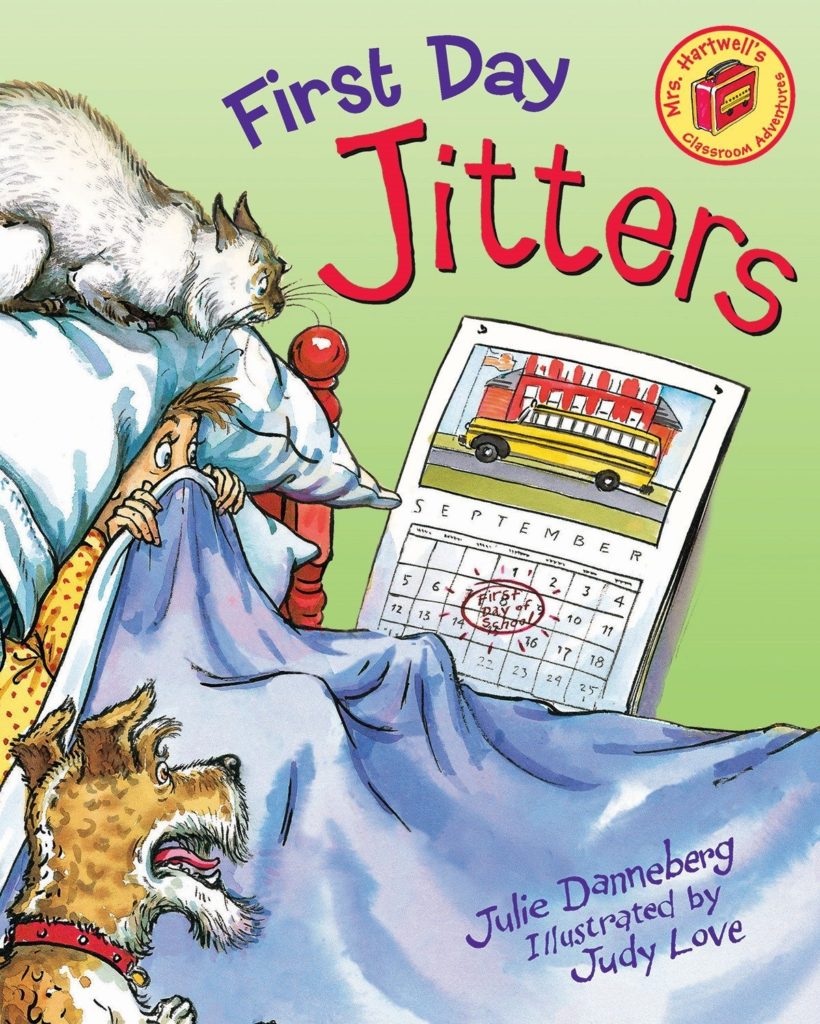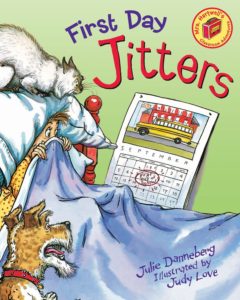 Froggy's mother knows that everyone's nervous on the first day of school. "Not me!" says Froggy, and together they leapfrog to the bus stop — flop flop flop. Froggy's exuberant antics will delight his many fans and reassure them that school can be fun.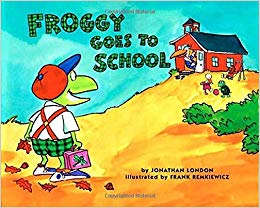 5. Pete the Cat: Rocking in my School Shoes
Pete the Cat is rocking in his school shoes. Pete discovers the library, the lunch room, the playground, and lots of other cool places at school. And no matter where he goes, Pete never stops moving and grooving and singing his song…because it's all good.
A young boy named Bobby has the worst teacher. She's loud, she yells, and if you throw paper airplanes, she won't allow you to enjoy recess. She is a monster! Luckily, Bobby can go to his favorite spot in the park on weekends to play. Until one day… he finds his teacher there! Over the course of one day, Bobby learns that monsters are not always what they seem.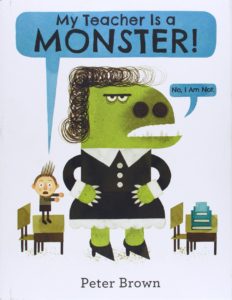 Follow a group of children through a day in their school, where everyone is welcomed with open arms. A school where kids in patkas, hijabs, and yarmulkes play side-by-side with friends in baseball caps. A school where students grow and learn from each other's traditions and the whole community gathers to celebrate the Lunar New Year.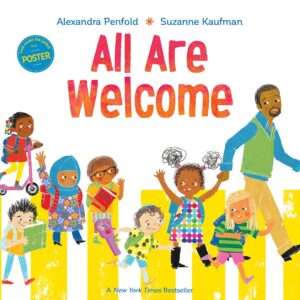 8. The Name Jar
Being the new kid in school is hard enough, but what about when nobody can pronounce your name? Having just moved from Korea, Unhei is anxious that American kids will like her. So instead of introducing herself on the first day of school, she tells the class that she will choose a name by the following week. Her new classmates are fascinated by this no-name girl and decide to help out by filling a glass jar with names for her to pick from. But while Unhei practices being a Suzy, Laura, or Amanda, one of her classmates comes to her neighborhood and discovers her real name and its special meaning. On the day of her name choosing, the name jar has mysteriously disappeared. Encouraged by her new friends, Unhei chooses her own Korean name and helps everyone pronounce it—Yoon-Hey.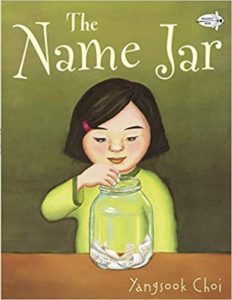 9. The Pigeon HAS to Go to School
Why does the Pigeon have to go to school? He already knows everything! And what if he doesn't like it? What if the teacher doesn't like him? What if he learns TOO MUCH!?!
Ask not for whom the school bell rings; it rings for the Pigeon!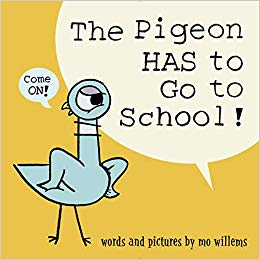 10. The Gingerbread Man Loose in the School
When a class leaves for recess, their just-baked Gingerbread Man is left behind. But he's a smart cookie and heads out to find them. He'll run, slide, skip, and (after a mishap with a soccer ball) limp as fast as he can because: "I can catch them! I'm their Gingerbread Man!"
With help from the gym teacher, the nurse, the art teacher and even the principal, a deliciously sweet ending is served up for both the Gingerbread Man and the children who made him.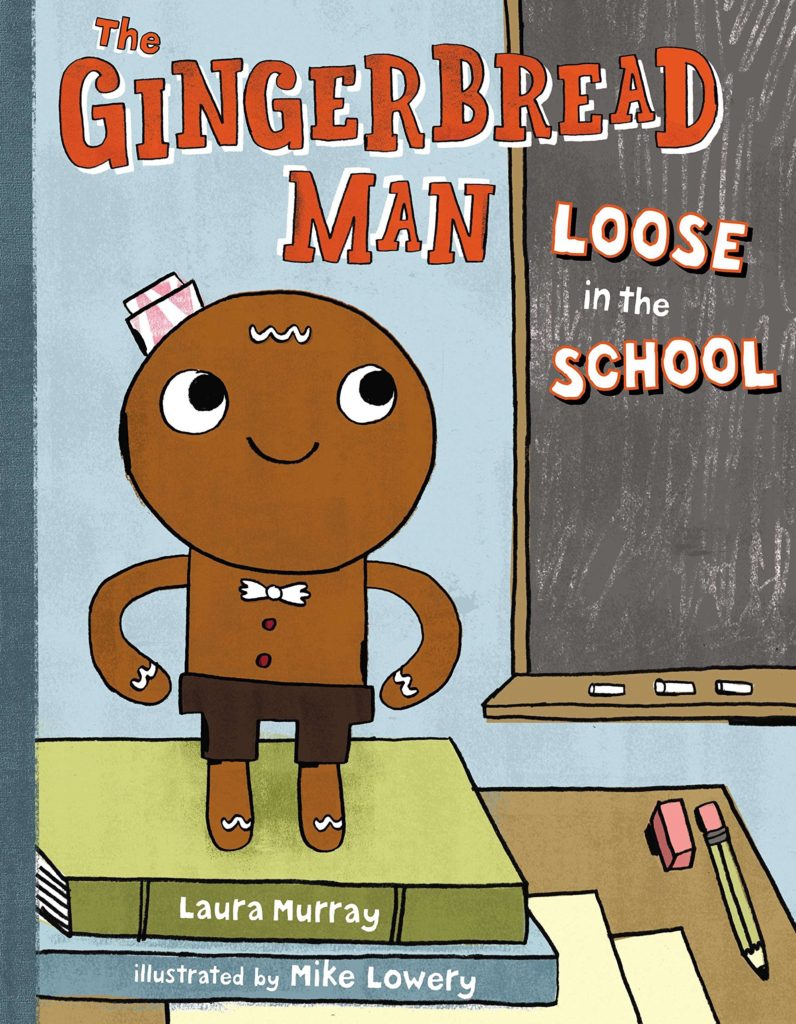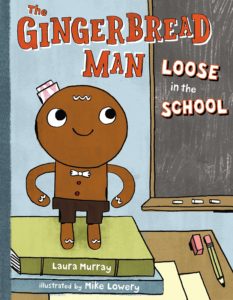 Hooray! You're finally here! But where were you? A bunny bounces through a range of emotions in this funny picture book about how difficult it is to wait. At first he's ecstatic that you, the reader, has arrived. But then he can't help letting you know that waiting for you took too long, was way too boring, and even became insulting. The bunny is ready to forgive everything if you will promise to stay. But hold on–he has to take a phone call. Wait! Come back! Where are you going?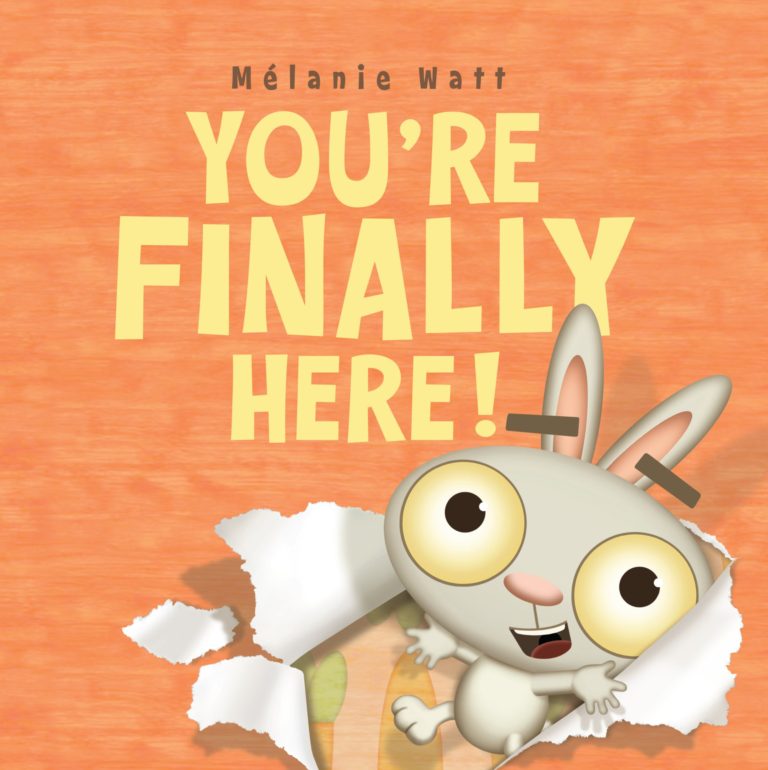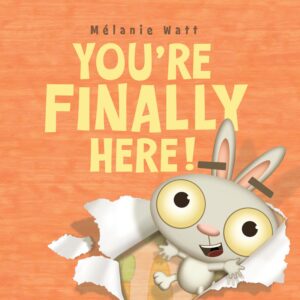 12. We Don't Eat Our Classmates
It's the first day of school for Penelope Rex, and she can't wait to meet her classmates. But it's hard to make human friends when they're so darn delicious! That is, until Penelope gets a taste of her own medicine and finds she may not be at the top of the food chain after all. . . .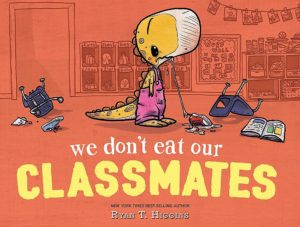 There will be times when you walk into a room
and no one there is quite like you.
There are many reasons to feel different. Maybe it's how you look or talk, or where you're from; maybe it's what you eat, or something just as random. It's not easy to take those first steps into a place where nobody really knows you yet, but somehow you do it.
14. Be Kind
When Tanisha spills grape juice all over her new dress, her classmate wants to make her feel better, wondering: What does it mean to be kind?
From asking the new girl to play to standing up for someone being bullied, this moving story explores what kindness is, and how any act, big or small, can make a difference―or at least help a friend.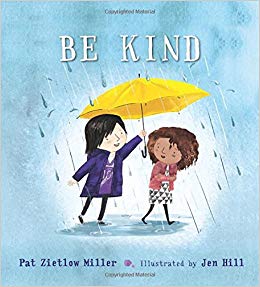 Today is Pet Club day. There will be cats and dogs and fish, but strictly no elephants are allowed. The Pet Club doesn't understand that pets come in all shapes and sizes, just like friends. Now it is time for a boy and his tiny pet elephant to show them what it means to be a true friend.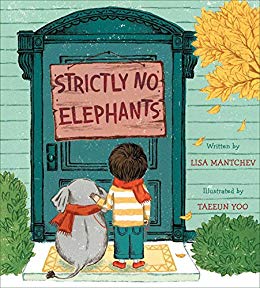 16. School's First Day of School
It's the first day of school at Frederick Douglass Elementary and everyone's just a little bit nervous, especially the school itself. What will the children do once they come? Will they like the school? Will they be nice to him?
The school has a rough start, but as the day goes on, he soon recovers when he sees that he's not the only one going through first-day jitters.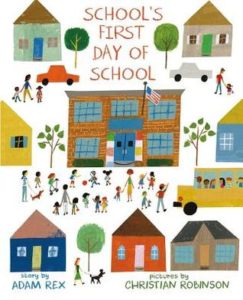 Smart is not just ticks and crosses, smart is building boats from boxes. Painting patterns, wheeling wagons, being mermaids, riding dragons… From the award-winning creators of The Underwater Fancy-Dress Parade and Under the Love Umbrella comes this joyful ode to all the unique and wonderful qualities that make children who they are.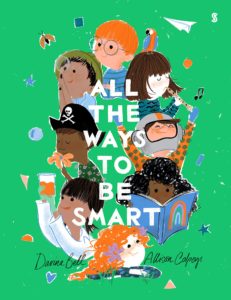 18. If You Ever Want to Bring an Alligator to School Don't!
Note to self: If your teacher tells you to bring something from nature for show-and-tell, she does not want you to bring an alligator! But nothing will stop Magnolia, who's determined to have the best show-and-tell of all–until her reptilian rapscallion starts getting her into some major trouble. Now it's up to Magnolia to find a way to send this troublemaker home–but what could possibly scare an alligator away?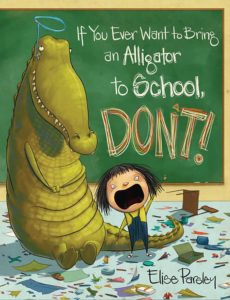 Cat is not pleased to be tapped as substitute teacher. Not only is it cutting into his naptime, but a roomful of kittens is a little . . . much. At school, Cat follows the lesson plan of music, building, and painting—only in gradually more mischief-making Cat style. By the end, Cat has learned a thing or two about inspiring others by being himself. But even more heart-melting and humorous is what these adorable kittens have learned from Cat.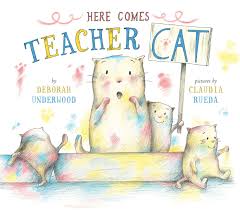 The kids in Room 207 were misbehaving again. Spitballs stuck to the ceiling. Paper planes whizzing through the air. They were the worst-behaved class in the whole school.
So begins this quirky classic, first published in 1977 and still relevant today as a lighthearted reminder to show our appreciation to those we value. The students don't proffer a shred of respect for their good-natured teacher Miss Nelson, but when the witchy substitute Miss Viola Swamp appears on the scene, they start to regret their own wicked ways. James Marshall's scritchy, cartoonish full-color ink and wash illustrations are hilarious. A back-to-school perennial!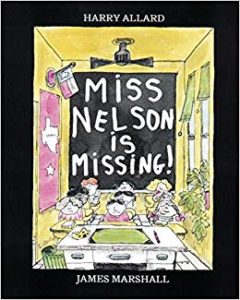 21. AND ONE MORE (that I just discovered)! The King of Kindergarten 
Starting kindergarten is a big milestone–and the hero of this story is ready to make his mark! He's dressed himself, eaten a pile of pancakes, and can't wait to be part of a whole new kingdom of kids. The day will be jam-packed, but he's up to the challenge, taking new experiences in stride with his infectious enthusiasm! And afterward, he can't wait to tell his proud parents all about his achievements–and then wake up to start another day.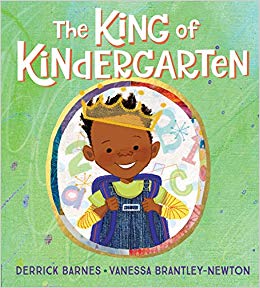 What's your favorite back to school read aloud?